Wednesday, August 11, 2010
With mortgage rates at historic lows and current high inventory, it's a Steamboat buyer's market, at least for now.
Reports Bloomber News:
Officials directed the New York Fed's trading desk to reinvest what economists estimate will be $15 billion to $20 billion a month in maturing agency and mortgage-backed securities back into U.S. Treasuries. The purchases will help keep Treasury yields and mortgage costs low and prevent the level of monetary stimulus from shrinking further.
So when is the turn in Steamboat? This is great news, but we still need Fannie Mae to loosen up their belt for condo lending. If a buyer has 20% down payment for a Steamboat condo, the condo is 40%-50% under the prices of 2007 and the inventory for development land remains low in comparison to many other resort areas, then the low risk should be attractive to a lender. Unfortunately, the rule-makers don't analyze our niche market and thus we are waiting for the days of relaxed condo lending rules. When this happens and the buyer qualifies for a loan that is marketable, we should see a surge of sales. Until then, bring more cash.
The FED stopped investing in Mortgage backed securities (MBS) back in April and sales declined. The FED are now investing again, so I anticipate new confidence and sales to pick up. This may not be the turn or the bottom, but if you combine this good news with relaxed lending rules, then that may just be the sign of a turn.
Meanwhile, it's a Steamboat Springs Buyer's market - and cash is king.
Call me about Steamboat Springs foreclosure real estate and current market conditions.
877-678-0884 direct or 970-846-8284 Cell.
Technorati Tags: mortgage rates, Steamboat, condo, Steamboat condo, Steamboat Springs, foreclosure, real estate, market conditions
Saturday, August 7, 2010
A mortgage company that is in the process of bankruptcy can't find a buyer for the condo they foreclosed on, because lenders don't want to give Mr. buyer a loani!
True story! Buyer has excellent credit, 20% down and looking to purchase real estate at 50% discount off of previous sales (should be low risk) The reason Mr. Lender can't finance the property is because while searching for vacation property on the web, the property in question shows up from the search. Vacation property = investment property in their eyes most of the time. You may be legitimately purchasing the property for a 2nd home in Steamboat, with no intentions of renting; however, the banks are calling it an investment condo and its tough to get financed. TARP to the rescue does not apply here; but…wait!
"Another important goal of TARP is to encourage banks to resume lending again at levels seen before the crisis." http://en.wikipedia. … lief_Program#Purpose
Don't get discouraged; there maybe a solution as long as you have 25% down, investor concentration ideally isn't over 30% or was that 10% (this changes depending on who you talk to), and you don't have more than 4 mortgages already. Its not so easy though. The HOA (Home Owner Association) can't be in the red, one owner can't own more than 10% of the inventory and so on…
Financing condos in Steamboat is common, but it's best if n we do some homework before venturing out to look for deals.
There are several condo complexes that should finance conventionally, because they fit the lender rules. 3 examples are Walton Creek Condos (2 bedroom plus huge loft for 3rd bedroom, views of the ski resort http://www.steamboat … on_Creek_2_bed-loft/), The Timbers (Colorado lodge with views of Catamounthttp://www.steamboat … _Timbers_2_bed-loft/) or most townhomes such as Columbine - (3 bed, 3 full baths, 2 lofts, views of the valley and Rolling Stone Golf Course, 2043 sqft now just $399,000http://www.steamboat … _3_bed_plus_2_lofts/).
Call Dean Laird 877-678-0884 direct or 970-846-8284 for more ideas for financing or any additional information on condos and homes in Steamboat Springs.
Technorati Tags: real estate, condos, Steamboat, Walton Creek Condos, The Timbers, Catamount, townhomes, Columbine, Rolling Stone Golf Course, Steamboat Springs
Wednesday, August 4, 2010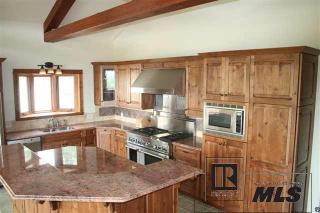 Eagles Overlook name fits this property well. Perched high above the valley, these views cannot be beat. Similar listings are priced around $1,000,000.
Recently reduced to under $500,000, this 5 bedroom, over 3000 sqft property is by far the best deal on the market right now.
There are some items to raise an eyebrow such as stains on the carpet and some drywall damage from previous leaks, higher HOA's and multiple levels. Nonetheless - worthy of a look.
http://www.steamboat … ook_Townhouse_5_bed/