Saturday, June 4, 2011
Summertime in Steamboat Springs
After a tremendous winter ski season and extended thaw, summer is finally right around the corner. As the snow melts, the trees are budding, flowers are blooming and a gorgeous carpet of lush emerald green is beginning to cover the surrounding valley. There's really nothing like summers in Steamboat Springs. The options of things to do are endless! Whether you prefer scenic hikes, tubing down the Yampa, mountain biking, golf, fishing or great music and arts……Steamboat has something for everyone.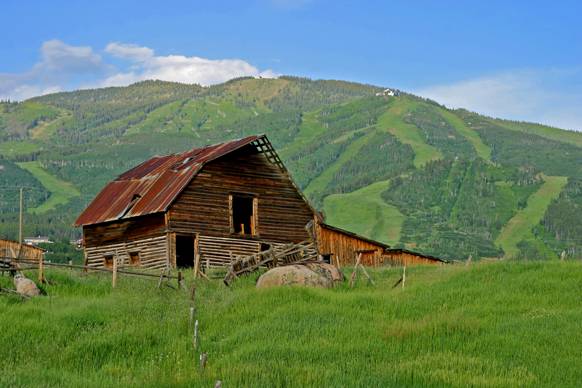 Some great summer events to look forward to:
· Steamboat Springs Pro Rodeo Series
· Steamboat Marathon, Half Marathon and 10K
· Steamboat Cowboy's Roundup Days and 4th of July Celebration
· Hot Air Balloon Rodeo and Art in the Park
· Steamboat Wine Festival
· Wild West Air Fest
· Strings Music Festival
· Rocky Mountain Mustang Roundup
One Steamboat Place is not only the most convenient and ideal location for accessing the ski slopes, but also the perfect summer setting as well. Nestled in the mountain village where Mt. Werner is our Owner's backyard playground, One Steamboat Place is steps from shopping, dining options and endless recreational opportunities. If you are considering spending some time this summer in Steamboat Springs to continue exploring the possibilities of a Steamboat home away from home, come and enjoy the most luxurious residences in Steamboat Springs….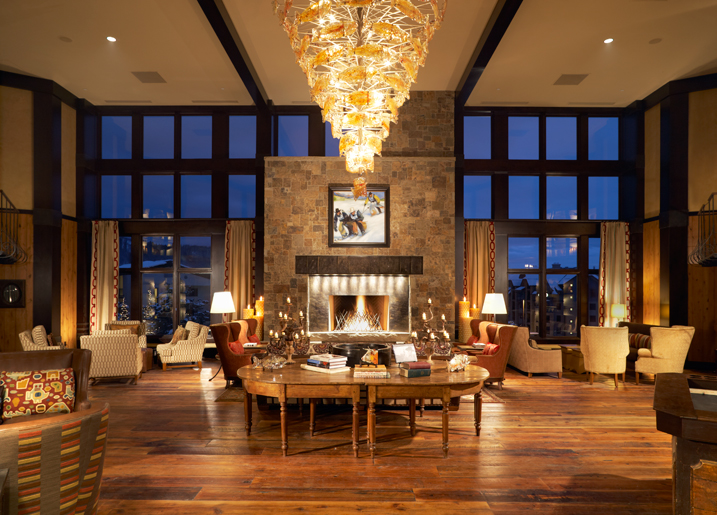 Our Guest Visit Program is an amazing opportunity for you to experience One Steamboat Place first hand.
Details of the summer program have been released. Contact me today for information and availability.
Thursday, March 3, 2011
Looking for a deal on the highest quality luxury ski-in condo Steamboat has to offer? You'll want to watch the progress on One Steamboat Place which is currently making news.
Steamboat Today reports:
$100 million in unpaid construction debt at One Steamboat Place is two weeks away, and the deadline has passed for the original investors to cure or redeem the matter.
The article further states that
One Steamboat Place has been vibrant this winter even with the overlying challenge we've been dealing with.
I can echo that comment as I have several clients with interest in fractional and full ownership at One Steamboat Place. Currently there are no active listings on the Steamboat Springs MLS.
I believe the developers of One Steamboat Place is having trouble negotiating their debt because there are 7 construction lenders, some who jumped into the hype of our bustling market in 2006-07 without any experience in resort properties, and are now wondering what they should do. If the 2 equity investors and 7 construction lenders could all see eye-to-eye and had allowed the sales team to make some deals as the market soured, they wouldn't be in this position. More than a year ago I presented an offer to them for a 3-bedroom whole ownership. The developer would have liked to make the deal, but per the sales representative for Timber Resorts, the banks were not allowing the discount. This has been a typical process since the start of the national real estate decline several year ago; why can't they learn from others' past experience? Wildhorse lenders should take note! Buyers out there are looking for deals - take a cut out of the boat's bottom without puncturing the hull and the boat still floats!
Steamboat's luxury development Highmark had several distressed or bank-owned listings all of which have sold. Buyers with cash who have been watching our market for the past 2 years are jumping at the opportunity to scoop up the deals as soon as they hit the market. I'm currently in negotiations on 2 bank-owned properties and both are in multiple offer situations. Since January I've presented over 10 offers for buyers on various bank owned properties and all have either sold or are under contract.
I'll continue to keep an eye on One Steamboat Place. Feel free to give me call to talk more about our ski in ski out real estate offerings. Or check out my Ski condo website.
Dean Laird
Broker/Owner Colorado Group Realty
870-846-8284
Office at the base of the mountain, specializing in mountain area real estate
Technorati Tags: luxury ski-in condo Steamboat, One Steamboat Place, One Steamboat Place, Steamboat Springs MLS, One Steamboat Place, Wildhorse, Steamboat's luxury development, Highmark, bank-owned properties, bank owned properties