Sunday, December 23, 2012

See more details about Wildhorse

See more details about Trailhead at Wildhorse
[tag]Trailhead[/tag] [tag]auction[/tag] 2nd round for [tag]real esate[/tag] in [tag]Steamboat Springs[/tag] proved to be a success with all but 5 condos going under contract at the auction. Post auction there are three, 2 bed/ 2bath [tag]condos[/tag], 2 One + Dens and One studio left to sell. Out of the 3 - two bed condos, one is going under contract as of Friday the 21st of December. There are just 5 condos and no townhomes currently listed as [tag]bank owned[/tag] ([tag]REO[/tag] in Steamboat as of today, concurring with the article in the [tag]Steamboat Pilot[/tag]

Trailhead auction nearly clears out the distressed inventory.
For more information on the post auction Trailhead at [tag]Wildhorse[/tag] [tag]condominium[/tag] inventory or other condos and townhomes in Steamboat Springs, contact Dean, your local source for real estate in Steamboat Springs. Dean Laird Broker/Owner Colorado Group Realty 970-846-8284

See more details about Wildhorse

See more details about Trailhead at Wildhorse
Sunday, December 9, 2012

See more details about Wildhorse

See more details about Trailhead at Wildhorse
Steamboat Springs skiing, is just a step out the front door and a quick gondola ride that takes you to the base of the Steamboat Ski Area. Trailhead Lodge are elegantly decorated condominiums feature hardwood flooring, granite counters, large decks offering spectacular views of the Steamboat Ski Area and Yampa Valley.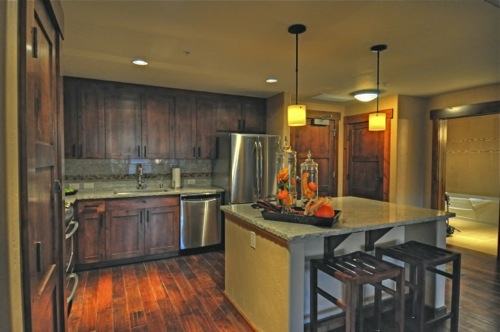 What's Cooking at Trailhead Lodge Trailhead Lodge auction is coming up quickly December 15th, 2012. New pricing for Trailhead Lodge at Wildhorse Meadows offers an attractive deal for luxury condos in Steamboat Springs . Newly constructed, fully-furnished condos minimum bids are over 75% off of pre-construction pricing in 2007. A one bedroom + Den with spectacular views of Steamboat Ski Area minimum bid at the auction is $175,000. This is down from the original list price of $815,000 in 2007. Estimated 2012 property taxes for the same unit is $2349 and projected gross rental income information provided by Steamboat Resorts is over $29,000 per year. [*]*Auction day is Saturday, December 15, 2012 at 1pm and will last approximately 1 1/2 hours.] [*]*Home warranty plan. Seller will provide a 14 month home warranty. [*]*Bidders must provide a cashier's check in the amount of $2,500. [*]*All sales must close on or before January 29th, 2013, (45 days after the auction). [/list] You can bid on line or I can bid for you. There is no fee to you if I represent you, so call me for the inside scoop. SkiCondos4Sale.com or call Dean Laird, Colorado Group Realty 970-846-8284.

See more details about Wildhorse

See more details about Trailhead at Wildhorse