Tuesday, July 26, 2011

See more details about One Steamboat Place
The Steamboat Pilot reports that the cloud of a [tag]foreclosure[/tag] filing by a consortium of seven lending banks has been removed and that [tag]Timbers Resorts[/tag] can begin closing some pending contracts and pursuing new sales at reduced prices. This bodes well for [tag]steamboat real estate[/tag] property. Timbers Resorts CEO David Burden said

We and our investor group have made significant multimillion-dollar capital contributions to continue our forward momentum, as well as arranged financing for prospective owners at [tag]One Steamboat Place[/tag]. With this loan restructure completed, the banks are now fully behind One Steamboat Place. The terms of the modified loan, along with additional capital invested from our partners, have provided a very solid footing for the continued sellout of the remaining units in the project. The original motion for foreclosure that had been made by the banks was not the result of poor performance at One Steamboat Place.
One Steamboat Place broke ground in late summer 2007 and continued construction through a record snow winter. It posted $15.25 million in sales during its first round of closings in November 2009. The project includes 80 large condominiums with 38 whole-ownership vacation homes among them.

See more details about One Steamboat Place
Thursday, June 16, 2011

See more details about One Steamboat Place
The Steamboat Pilot reports that the scheduled foreclosure sale of the remaining unsold luxury condominium units at One Steamboat Place has been postponed for the sixth time, this time until June 29. One Steamboat Place has continued to operate as a resort lodging property for both owners and guests, and was busy throughout the 2010-11 ski season. The managers of the property say it has a strong homeowners association. David Burden of Timbers Resorts, which led the construction and continues to manage the property, said last year

I'm positive we're working this out. My partners are willing to invest many (additional) millions, but only on certain terms. … We're very confident we'll get this loan restructured
Routt County Public Trustee Jeanne Whiddon said Wednesday that in theory, the series of postponed sale dates could stretch into next year. The deadline for the lenders to either withdraw their notice of election demand, which constitutes a foreclosure filing, or take the property through to a foreclosure sale is March 16, 2012. Sales since November have reduced the outstanding balance on the construction loan to less than $100 million. The last developer's sale at One Steamboat Place was recorded on April 8.

See more details about One Steamboat Place
Wednesday, May 11, 2011
Homes with 3 or more bedrooms in the Downtown, Fish Creek and Mountain area of [tag]Steamboat Springs[/tag] are now selling quickly. There may be more inventory on the horizon, but as of today, the last home listed as a [tag]REO[/tag] ([tag]Bank Owned[/tag]) on the Steamboat Springs MLS is under contract. Since January 1st, 2011, 44 homes have either sold or are pending sales that are scheduled to close soon. What's left for [tag]Steamboat foreclosures[/tag] are some incredible deals on the newly constructed [tag]Long View Townhomes[/tag] in the $300k to $400k price range. Approximately 25% of the [tag]bank owned[/tag] sales are for homes over $1,000,000, so it not just the lower priced properties of Steamboat Springs market that are in demand. Historically low interest rates coupled with higher demand and less inventory means it's time to get off the fence!.
Thursday, March 3, 2011

See more details about One Steamboat Place
Looking for a deal on the highest quality [tag]luxury ski-in condo Steamboat[/tag] has to offer? You'll want to watch the progress on [tag]One Steamboat Place[/tag] which is currently making news. Steamboat Today reports:

$100 million in unpaid construction debt at One Steamboat Place is two weeks away, and the deadline has passed for the original investors to cure or redeem the matter.
The article further states that

One Steamboat Place has been vibrant this winter even with the overlying challenge we've been dealing with.
I can echo that comment as I have several clients with interest in fractional and full ownership at [tag]One Steamboat Place[/tag]. Currently there are no active listings on the [tag]Steamboat Springs MLS[/tag]. I believe the developers of [tag]One Steamboat Place[/tag] is having trouble negotiating their debt because there are 7 construction lenders, some who jumped into the hype of our bustling market in 2006-07 without any experience in resort properties, and are now wondering what they should do. If the 2 equity investors and 7 construction lenders could all see eye-to-eye and had allowed the sales team to make some deals as the market soured, they wouldn't be in this position. More than a year ago I presented an offer to them for a 3-bedroom whole ownership. The developer would have liked to make the deal, but per the sales representative for Timber Resorts, the banks were not allowing the discount. This has been a typical process since the start of the national real estate decline several year ago; why can't they learn from others' past experience? [tag]Wildhorse[/tag] lenders should take note! Buyers out there are looking for deals - take a cut out of the boat's bottom without puncturing the hull and the boat still floats! [tag]Steamboat's luxury development[/tag] [tag]Highmark[/tag] had several distressed or bank-owned listings all of which have sold. Buyers with cash who have been watching our market for the past 2 years are jumping at the opportunity to scoop up the deals as soon as they hit the market. I'm currently in negotiations on 2 [tag]bank-owned properties[/tag] and both are in multiple offer situations. Since January I've presented over 10 offers for buyers on various [tag]bank owned properties[/tag] and all have either sold or are under contract. I'll continue to keep an eye on One Steamboat Place. Feel free to give me call to talk more about our ski in ski out real estate offerings. Or check out my Ski condo website. Dean Laird Broker/Owner Colorado Group Realty 870-846-8284 Office at the base of the mountain, specializing in mountain area real estate

See more details about One Steamboat Place
Saturday, December 11, 2010

See more details about Shadow Run

See more details about The Rockies

See more details about Walton Village
In 2007, Walton Village condos, Shadow Run, Rockies were double the price they are today. These 3 condominium developments now top the list with the most REO (bank owned) properties on the market today. Its no surprise that the low inventory, easy financing and desire to get a foot in the door lead to prices doubling in a just a couple years. What is a surprise is that this all happened after the rest of the country was in decline. We were quick to rise, slow to fall and appearing to be quick to recover. Or are we lining up to be fooled again? The sales don't indicate so, but what about all those yet to hit the market? Our inventory of REO condominiums are for the most part, the budget or lesser priced 1 and 2 bed units in older developments. Currently there are just 13 listings and most are under $200,000 with an exception of a ski-in ski-out Dulany condo listed for $429,950 and a Eagleridge townhouse for $657,500. There are 4 pending sales and 1 closed condo in the past 30 days or so as of the date of this post. 2 sales were older 1 and 2 bedroom condos with list prices similar to those on the market today. The other 2 are the luxury 2 plus and 3 bedroom Highmark condos. The turnover of inventory of foreclosed real estate in Steamboat is keeping pace with new inventory with the exception of these budget 1 and 2 bedroom Steamboat condos. There were just 3 new bank owned condo listings since November 1st and all 3 are under $200,000. The 2plus, 3 and 4 bedroom residences are outselling new foreclosed listings, so watch that list. Depending on what you are shopping for, we appear to be on a road to recovery. However, I find myself stuck on how to wrap up this thought and all that comes to mind is the lyric of that great Who song "We won't be fooled again" - Or will we? - Steamboat shadow inventory post coming soon, check back for more info. Dean Laird Broker/Owner Colorado Group Realty 970-846-8284

See more details about Shadow Run

See more details about The Rockies

See more details about Walton Village
Wednesday, November 24, 2010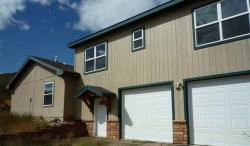 [tag]Bank owned[/tag] - [tag]REO[/tag] (post foreclosure) home deals are seeing price drops, especially in the rural areas of [tag]Steamboat Springs[/tag]. [tag]Willow Creek Pass Village[/tag] located 30 minutes North of [tag]Steamboat Springs[/tag] and 5 minutes from [tag]Steamboat Lake State Park[/tag], provides year-round recreation opportunities for skiers, snowmobilers, hikers, bicyclists, hunters, cross country skiers alike. The neighborhood has seen eleven sales since December 2007 from $400,000 to about $1,000,000. This house at just $150,000 is a bargain at just $75.00 per sqft. Willow Creek Pass is a village of around 140 single-family homes with vacant lots for about 350 more homes. The 8,000 foot elevation provides amazing views of the Zirkel Wilderness, forests of Aspen and Spruce. There is water and sewer to the most of the lots and covenants protect land values, with an HOA (Home owners association to maintain the roads including snow plowing).
Friday, November 19, 2010

See more details about One Steamboat Place
Ok… the good news first - Champagne Powder® snow is on order along with the usual turkey and trimmings! Steamboat will be serving up a full plate of fun with 5 lifts, approximately 926 acres and 66 trails, including much of its legendary tree-skiing terrain in Shadows and Closet. For just $30, Steamboat will dish out a lift ticket on opening day, Wednesday November 24th, and donate all proceeds to benefit the local youths in the Steamboat Springs Winter Sports Club. We haven't seen early season conditions like these since 1996/97 winter. A series of storms have dumped nearly 4-1/2 feet of snow this month and 6 feet of snow since October 23rd at Thunderhead, the resort's mid-mountain location at 9,080 feet. Steamboat is currently reporting a remarkable 52-inch base at the summit, the largest ever seen for an opening day. And snow will continue to accumulate starting Sunday and lasting till the opening on Wednesday.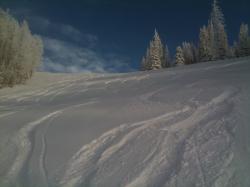 Meteorologists are calling for a La Niña weather cycle this winter and Steamboat often does very well during the stronger events. So far so good! Mike at SnowAlarm and I decided to hike to Hurricane this past week to send you a taste of what's on tap for this winter - powder skiing! Oh - did I mention that One Steamboat Place is in foreclosure? Lets keep with the good buzz and I'll write about this debacle later. Or you can check out the news. https://www.steamboatpilot.com/news/2010/nov/17/one-steamboat-place-foreclosure/ Steamboat Condos is your reliable source for a chance at our lifestyle. Stop by my ski in office and I'll show you around the mountain. And talk about the great deals on real estate in Steamboat Springs, Colorado. Dean Laird Broker/Owner Colorado Group Realty Direct 877-678-0884

See more details about One Steamboat Place
Wednesday, September 15, 2010
There is a crowd in the Fort Collins, Denver and other Front Range Communities who have been waiting for these opportunities and have begun to act. Buy now to take advantage of prices that in most situations, are well below the cost of building. Stagecoach Reservoir is just 5 minutes from most of these homes and only 20-25 minutes south of Steamboat Springs, Colorado. All homes have gone under contract since August 1st, 2010.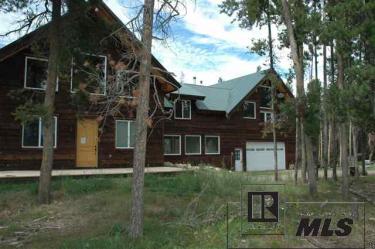 List $264,900 Pending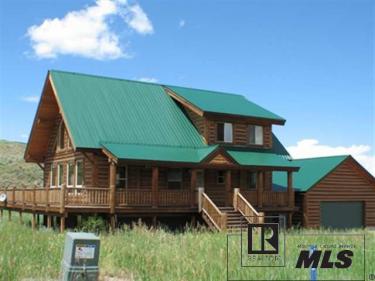 List $286,900 Pending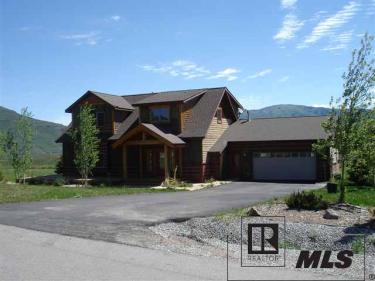 List $324,900 Pending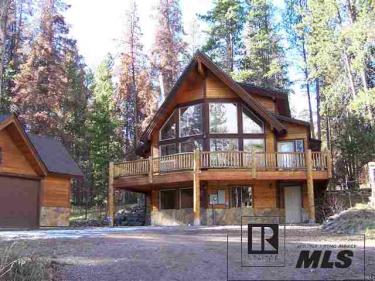 List $359,900 Pending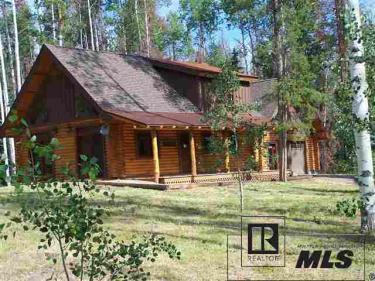 List $375,000 Pending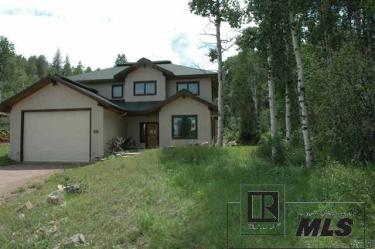 List $449,900 Pending To see other Stagecoach homes owned by banks or in foreclosure, see my Steamboat REO and foreclosed homes page at DeanLaird.com or call me at 877-678-0884 to get on email notification.