Wednesday, March 12, 2014

See more details about Lodge
There are some soft spots in the real estate market for two and 3 bedroom condos walking distance to the Steamboat Ski Area.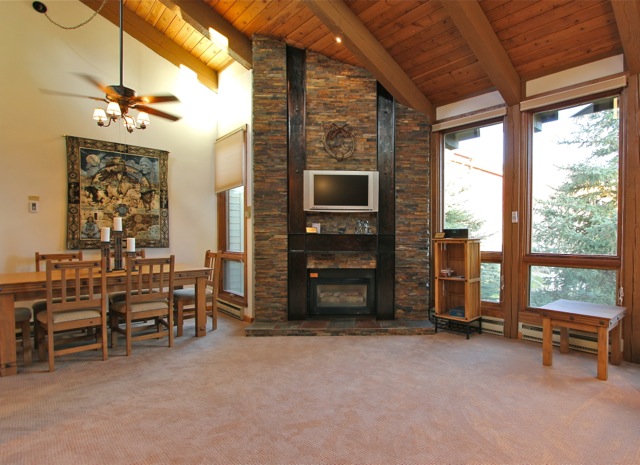 The Lodge, located a close 5 minute walk (in ski boots) to the gondola lists four, 3 bedroom condos with prices from $375,000 to $399,000. The Lodge condo showing the highest rental income is under contract.  The high sale closed in 2008 for $575,000.  
If you are in the market for a 2 bedroom walk to ski condo, there are currently 8 listings at The Lodge priced from  $255,000 to $349,000.  The broad range is somewhat affected by quality of the condo furnishings,  finishes, views and floor level location.  In the past year from the date of this Steamboat Springs real estate blog, twelve two bedroom condos have sold at the Lodge at sale prices from $219,000 to $322,000.  One condo was a short sale, and no bank owned sales. A high sale at $507,900 was posted in 2007.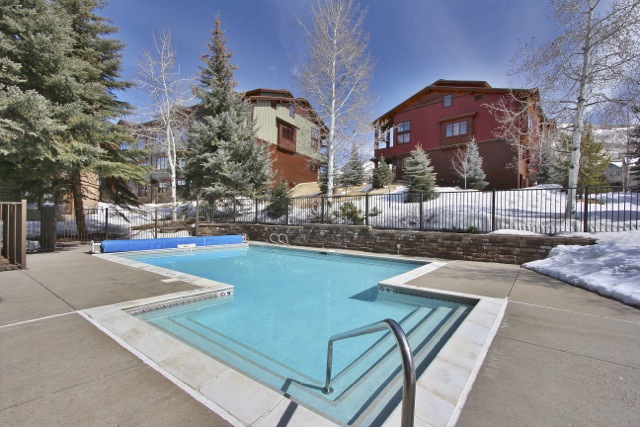 Colorado Group Realty mountain office is located walking distance to the Lodge condos. Contact Dean Laird for a tour 970-846-8284.

See more details about Lodge
Friday, October 14, 2011

See more details about Lodge

See more details about Phoenix

See more details about West

See more details about Trappeurs Crossing
I often am asked which condos rent the best in the [tag]Steamboat Springs real estate[/tag] market. This is usually answered simply and overwhelmingly with [tag]ski-in ski-out[/tag]. However, rental income for a [tag]ski-in[/tag] [tag]condo[/tag] will vary depending on the condition of the residence. A newer or recently renovated condo within walking distance to Steamboat skiing will cost much less and see higher rental revenues than a fixer-upper ski-in condo. I've had a couple of owners of [tag]slope-side[/tag] condos recently state they barely covered their home owner association (HOA) and resort management fees last two seasons. This is due in part to the slow economy and increased inventory from a building boom in 2007, but is also due to the price point and the condo rating. Price conscious travelers in many instances are opting for a [tag]Trappeurs[/tag] condo, such as [tag]Emerald[/tag] or [tag]Bear Lodge[/tag], because they can get higher quality and another bedroom for the same price. Bear Lodge is about 2 blocks East of [tag]Gondola Square[/tag]. At times, a 3 bedroom will rival the rental price of a 2 bed ski-in. Patio units with private hot tubs are popular as well. The quality finishes and convenient amenities like pools, hot tubs and fitness rooms add value. Many travelers will choose to walk a block to skiing for a 4 star or A-rated experience. A trend we are seeing near the slopes is older buildings taking on a new look. The [tag]West[/tag] and The [tag]Phoenix[/tag], both within walking distance to the slopes, have beautiful new exteriors. The assessments were steep, but the payoff of the HOA special assessment (if not paid by seller already) can always be negotiated in a contract to purchase. For example, many condominiums at the West could use kitchen upgrades to boost rental demand; regardless, a studio condo netted an income after HOA fees, management fees and taxes. Depending on your personal use, its typical to see rental incomes offset those carrying costs before your debt service. Prices are around 20 to 40% off our high sales in 2007. Several condominium developments within walking distance to Steamboat's Gondola Square and ski slopes are worth investigating before the winter sales season because they may be new, newly renovated or show consistent rental revenue from good management and marketing. Under $500,000 look to are The West, Phoenix and [tag]The Lodge at Steamboat[/tag]. Over $500,000 but under $1,000,000, and for more bedrooms, look to Emerald or Bear Lodge at Trappeurs. If you don't mind a short walk to the slopes and rental income is important to you, look past the slopes and you will certainly find more bang for your buck without sacrificing convenience. Contact me for more information today.

See more details about Lodge

See more details about Phoenix

See more details about West

See more details about Trappeurs Crossing