Monday, August 10, 2015

See more details about Whistler Village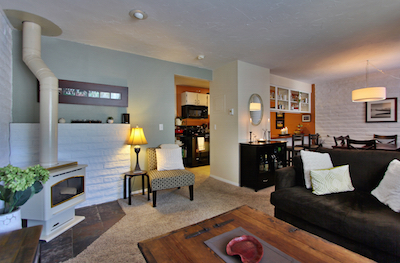 A search for 2 bedroom condos in the mountain area of Steamboat Springs with HOA dues under $5000 per year and priced less than $230,000 yields less than 5 results as of today's date.  
Whistler Village Townhomes has 2 active listings fitting this search - prices from $218,000.
It was an active market this year for Whistler Village with 13 sales ranging from $169,900 to $264,000 for a 968 Sq. Ft. 2 bedroom condo. 
Finishes have varied greatly as did the prices and as the inventory shrank to 1 this summer, list prices were driven up a whopping 65%.  A sudden burst of inventory drove prices back down to the low $200s mid summer and now in August 2015, the inventory is once again limited under $230,000.  A recent new listing at Whistler Village townhomes for $219,000 has gone under contract in under 2 weeks. 
Nicer finishes typically reflect a higher price, Cedar Ct. #9 (pictured) is one of the best deals now on the market fitting the search desribed above, priced at $229,000. 

See more details about Whistler Village