Thursday, September 15, 2011

See more details about Olympian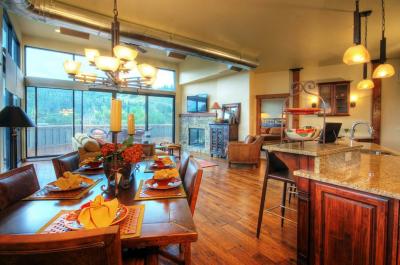 Unit #203 at the Olympian has recently gone under contract as buyers continue to find this location and project an excellent real estate choice for downtown Steamboat Springs living. The project offers extremely low HOA dues (which include heat) and worry free living and is only 1 unit away from the halfway point in sales. This is a prime downtown location with restaurants, shopping, hiking, biking, fishing and more only steps from your front door. Contact me for more information.
Technorati Tags: real estate, downtown, Steamboat Springs, restaurants, shopping, hiking, biking, fishing

See more details about Olympian
Saturday, September 10, 2011
I was reading the The Denver Post article a couple weeks back and was surprised to see my Dad's company sign front and center under the caption

Sales of Colorado mountain-resort homes in July lowest in years
Really? It sure didn't feel that way to me! I had this plan to work less and play more this summer; mountain biking, fly fishing and camping with my wife and 4 year old son. But there's been precious little time for that.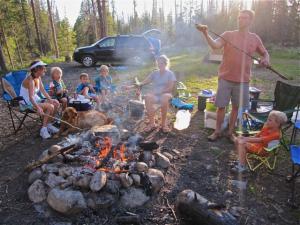 However, as the proverb advises, when the sun is shining, it's time to make hay. We did sneak a few fun days in because Steamboat was just to beautiful to pass up!. This was the busiest summer I've had for sales since mid 2007 and I'm very thankful to everyone that trusted me with their real estate transactions this year, 2008 and 2009 were tough years to be in the Steamboat Real Estate business. The pulse now? Busy! Stan from Land Title was mostly accurate in his statement that

Most of these homes are second homes, and banks just are not lending.
However, that depends on the buyer. Lending standards are much stricter but not lending needs some clarification because out of 16 sales for me this year so far (4 of those currently pending), half of them had a lender, 3 were 100% financing utilizing the USDA home loan programs, 2 were seller financed and the other 3 were conventional loans with 20% or more down. My recent sale was a 2 bed condo and the buyer got a loan from a local bank. You'll hear that banks are not lending on condos, but you just have to know where to shop and be prepared to jump though some hoops. Do you have income and good credit? Give me a call or email me and I'll help point you in the right direction to find some money to buy real estate. Reading between the lines in the article above

Prices of Colorado mountain-resort homes in July lowest in years
- the deals are selling cash or credit. Watch SteamboatResortProperty.com and other great values for Steamboat Springs real estate.
Technorati Tags: Colorado mountain-resort homes, mountain biking, fly fishing, camping, Steamboat, Steamboat Real Estate, Lending standards, condo
Wednesday, May 11, 2011
Homes with 3 or more bedrooms in the Downtown, Fish Creek and Mountain area of Steamboat Springs are now selling quickly. There may be more inventory on the horizon, but as of today, the last home listed as a REO (Bank Owned) on the Steamboat Springs MLS is under contract. Since January 1st, 2011, 44 homes have either sold or are pending sales that are scheduled to close soon. What's left for Steamboat foreclosures are some incredible deals on the newly constructed Long View Townhomes in the $300k to $400k price range. Approximately 25% of the bank owned sales are for homes over $1,000,000, so it not just the lower priced properties of Steamboat Springs market that are in demand. Historically low interest rates coupled with higher demand and less inventory means it's time to get off the fence!.
Technorati Tags: Steamboat Springs, REO, Bank Owned, Steamboat foreclosures, Long View Townhomes, bank owned