Monday, October 18, 2010

See more details about Storm Mountain Ranch

See more details about Ranch

See more details about Walton Creek
3 hours of fishing and you'll be ready to retire, until you land rainbow trout after trout on an old school fly rod and reel from the shores of a restored fish habitat at Storm Mountain Ranch, you haven't lived the fisherman's dream. Tommy Herzog shows us how its done. This isn't a hobby you can easily add to your bucket list however, only 14 privileged owners are lucky enough to enjoy the amenities commonly shared at this working ranch and intimate luxury home development at the base or Rabbit Ears Pass south of Steamboat Springs, Colorado. Colorado offers some of the best fresh water trout fishing in the world, check out our local fly fishing shops for more information. Bucking Rainbow Outfitters Steamboat Flyfisher Steamboat Lake Outfitters, Inc. Call Dean Laird 877-678-0884 Colorado Group Realty for real estate near a good fishing hole.
Technorati Tags: fishing, rainbow trout, Storm Mountain Ranch, ranch, Rabbit Ears Pass, Steamboat Springs, Colorado, Colorado Group Realty, real estate

See more details about Storm Mountain Ranch

See more details about Ranch

See more details about Walton Creek
Saturday, October 2, 2010

See more details about Storm Mountain Ranch

See more details about Ranch
Exclusive neighborhoods such as Storm Mountain Ranch, Stonebridge Park, The Sanctuary and Catamount Ranch had a summer of sales resulting from foreclosures, short sales and attractive pricing from motivated sellers. Lower prices may be the draw, but elegance, sophistication, and luxury intermixed with downhome western influences add to the value of these exclusive Steamboat neighborhoods.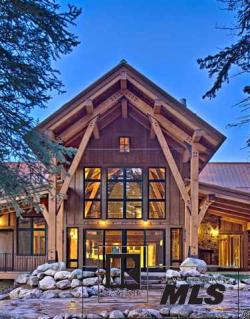 Stonebridge Park is a private gated community only steps from the Rolling Stone Ranch and Golf Club. Original list price $6.34 million - foreclosed and REO (bank owned) closed for $3.2 million.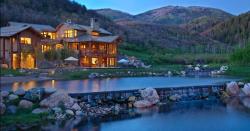 Granite canyons, towering water falls and world class flyfishing in a national park-like setting describes Storm Mountain Ranch. List price $9.9 million, short sale opportunity is now under contract awaiting bank approval for the sale.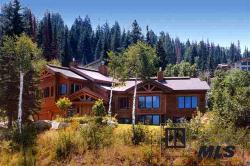 With Fish Creekp trail frontage or homes bordering a fairway on the Rollingstone Ranch Golf Club with cross country ski in/ski out, The Sanctuary had 2 luxury home sales this summer. This home original list price at $1,350,000 closed for $1,200,000.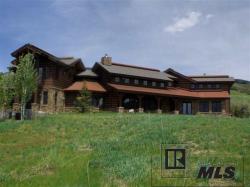 Catamount Ranch and Club just 5 minutes south of Steamboat ski resort foreclosed log home listed $3,199,000 closed for $2,999,000. For more information on homes that define fine living for you, please visit my luxury real estate website at http://SteamboatFineHomes.com or call Dean Laird Broker/Owner Colorado Group Realty direct toll free: 877-678-0884 cell: 970-846-8284.
Technorati Tags: Storm Mountain Ranch, Stonebridge Park, The Sanctuary, Catamount Ranch, foreclosures, short sales, Steamboat, gated, Rolling Stone Ranch, Golf, REO, flyfishing, Fish Creekp, Rollingstone Ranch Golf Club, ski in/ski out

See more details about Storm Mountain Ranch

See more details about Ranch