Wednesday, July 13, 2011
There are currently great membership deals at [tag]Catamount[/tag] and current dues are about 50% of last years dues! The membership deposit for a full Premier Membership ([tag]golf[/tag] & [tag]lake[/tag] privileges) is $42,500. Lake membership deposits are $15,000. Dues for both memberships will be prorated to the date you join. Annual dues for the Premier membership are $8,260 and are $4,130 for Lake Membership. This is a significant savings over previous years pricing! About half.
Thursday, June 16, 2011

See more details about One Steamboat Place
The Steamboat Pilot reports that the scheduled foreclosure sale of the remaining unsold luxury condominium units at One Steamboat Place has been postponed for the sixth time, this time until June 29. One Steamboat Place has continued to operate as a resort lodging property for both owners and guests, and was busy throughout the 2010-11 ski season. The managers of the property say it has a strong homeowners association. David Burden of Timbers Resorts, which led the construction and continues to manage the property, said last year

I'm positive we're working this out. My partners are willing to invest many (additional) millions, but only on certain terms. … We're very confident we'll get this loan restructured
Routt County Public Trustee Jeanne Whiddon said Wednesday that in theory, the series of postponed sale dates could stretch into next year. The deadline for the lenders to either withdraw their notice of election demand, which constitutes a foreclosure filing, or take the property through to a foreclosure sale is March 16, 2012. Sales since November have reduced the outstanding balance on the construction loan to less than $100 million. The last developer's sale at One Steamboat Place was recorded on April 8.

See more details about One Steamboat Place
Friday, June 10, 2011

See more details about Lodge

See more details about Trappeurs Crossing
To jump-start the summer, [tag]Bear Lodge[/tag] at [tag]Trappeur's Crossing[/tag]is offering a new promotion! In addition to the 25% off, they are offering 3 years paid homeowner association dues at closing to the next buyer. Remember, Bear Lodge is the only new development that is 80% sold out! The developer is debt free, the model unit is open every day and the amenity package is unlike anywhere else in town. The remaining availability and pricing on the remaining 7 developer units can be found here Contact me to view these properties.

See more details about Lodge

See more details about Trappeurs Crossing

See more details about Wildhorse
As of Friday, May 27th, the 31st residence in [tag]First Tracks[/tag] at [tag]Wildhorse Meadows[/tag] has closed. In addition, another 2 bedroom is under contract and is slated to close July 7th. The remaining availability and pricing can be found here.

See more details about Wildhorse
Thursday, June 9, 2011

See more details about Edgemont
[tag]Edgemont[/tag] has $7M in outstanding debt that will be paid in full by May 2011. It's over 50% sold, with 18 condos remaining. 70% of the original contract holders (back in 2007) closed, which underscores the viability of the project. Edgemont is not holding any contracts back as "potential sales" which could skew the numbers; the ones that didn't close are back on the market and ready for new buyers.

See more details about Edgemont

See more details about Edgemont
Pricing for the remaining fifteen residences at [tag]Edgemont[/tag] as of April 22, 2011 are here. Some things to note:
2 Bedroom Units: The remainder of our two bedroom units have been reduced up to $275,000 from winter pricing and residences (#2306 & #2403) are now priced just under $1 million at $995,000.
3 Bedroom Units: #2402, #2408, #2502 and #2608 have each been reduced between $50,000 and $90,000.
In addition to the release of this new pricing, Edgemont is excited to announce the Spring/Summer 2011 Sales Program – NO OWNERSHIP COSTS UNTIL SKI SEASON 2011/2012 BEGINS! This means HOA Dues, Property Taxes & Electricity will be paid by the developers while you are sunbathing at the Edgemont pool this summer! On another note, Edgemont has had a few interested buyers inquire about [tag]partnership[/tag] opportunities for both usage and financial reasons. If you are interested in joining another family in ownership at Edgemont, please contact me, and I will be happy to help facilitate the discussion.

See more details about Edgemont
Tuesday, June 7, 2011

See more details about Storm Mountain Ranch

See more details about Ranch

See more details about Ranch
The Steamboat Pilot reports that [tag]Storm Mountain Ranch[/tag] dev­­eloper Jeff Temple and his wife, Kim, have sold their home on [tag]Water Song Lane[/tag] on a prime 70-acre tract fronting the largest pond in the development for $5.3 million. "We really feel fortunate," Temple said. "I got a fair price. And the sale, with the price per square foot, shows the value of a shared ranch community. It's a big accomplishment." The 4,855-square-foot home sold for the equivalent of $1,091 per square foot, albeit on twin 35-acre lots at Storm Mountain. The buyer's broker said her client acted when the price was reduced a second time to $5.7 million, and the deal was put together within a week. The home is all on one level with a family-style floor plan, and the home is easy to maintain, the broker said. It has a high level of finishes but succeeds in looking unpretentious. "It's a house you can make a home," she said.

See more details about Storm Mountain Ranch

See more details about Ranch

See more details about Ranch
Saturday, June 4, 2011

See more details about One Steamboat Place
Summertime in Steamboat Springs After a tremendous winter ski season and extended thaw, summer is finally right around the corner. As the snow melts, the trees are budding, flowers are blooming and a gorgeous carpet of lush emerald green is beginning to cover the surrounding valley. There's really nothing like summers in Steamboat Springs. The options of things to do are endless! Whether you prefer scenic hikes, tubing down the Yampa, mountain biking, golf, fishing or great music and arts……Steamboat has something for everyone.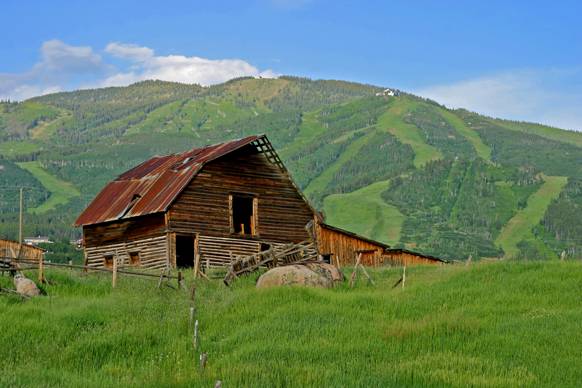 Some great summer events to look forward to: · Steamboat Springs Pro Rodeo Series · Steamboat Marathon, Half Marathon and 10K · Steamboat Cowboy's Roundup Days and 4th of July Celebration · Hot Air Balloon Rodeo and Art in the Park · Steamboat Wine Festival · Wild West Air Fest · Strings Music Festival · Rocky Mountain Mustang Roundup One Steamboat Place is not only the most convenient and ideal location for accessing the ski slopes, but also the perfect summer setting as well. Nestled in the mountain village where Mt. Werner is our Owner's backyard playground, One Steamboat Place is steps from shopping, dining options and endless recreational opportunities. If you are considering spending some time this summer in Steamboat Springs to continue exploring the possibilities of a Steamboat home away from home, come and enjoy the most luxurious residences in Steamboat Springs….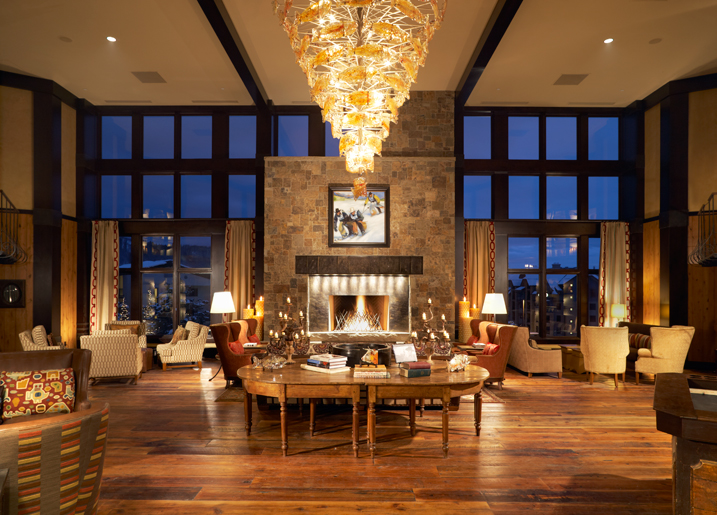 Our Guest Visit Program is an amazing opportunity for you to experience One Steamboat Place first hand. Details of the summer program have been released. Contact me today for information and availability.

See more details about One Steamboat Place