Saturday, August 10, 2013

See more details about Eagles Overlook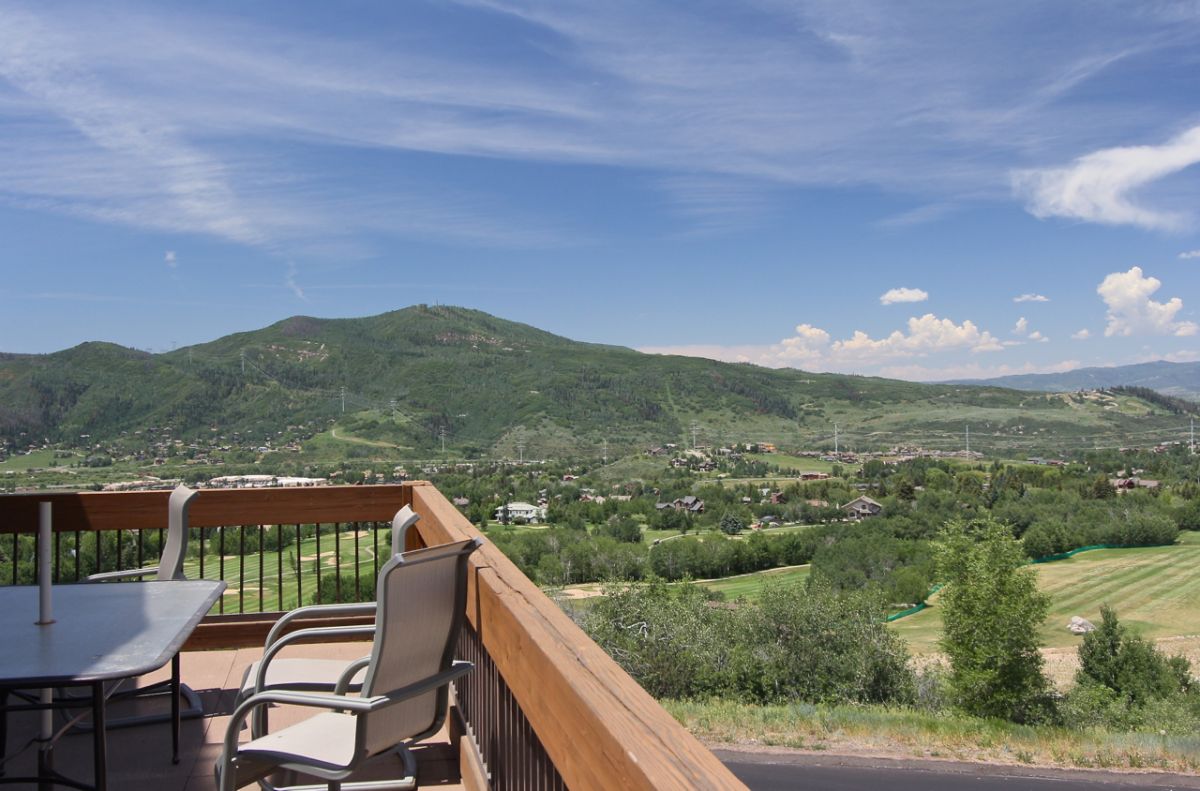 Eagles Overlook in Steamboat Springs fills the need for rentals with 5 or more bedrooms.   
If you have a large family, lots of friends, or travel in groups, then you have probably run up against the challenge of finding a place with quality finishes and a great location offering a shuttle to the slopes that won't break the bank. 
itrip vacation rentals in Steamboat offers Eagles Overlook luxurious mountain-style living.
The fee charged for rentals can be a sticker shock because the cost to purchase one of these homes exceeds $1,000,000 for the most part. As of the date of this real estate blog, there are only 7 homes / townhomes in the mountain area near the ski slopes of Steamboat Ski Resort with 5 or more bedrooms priced under $1,000,000.  Most of the 7 need some work with the exception of a spectacular property located above the Rolling Stone Golf Course and appropriately named Eagles Overlook - priced now at $669,000 to sell fast. 
Eagles Overllook HOA pays the gas bill for snow melt, shovels your deck, maintains the elevators and saves for capital improvements.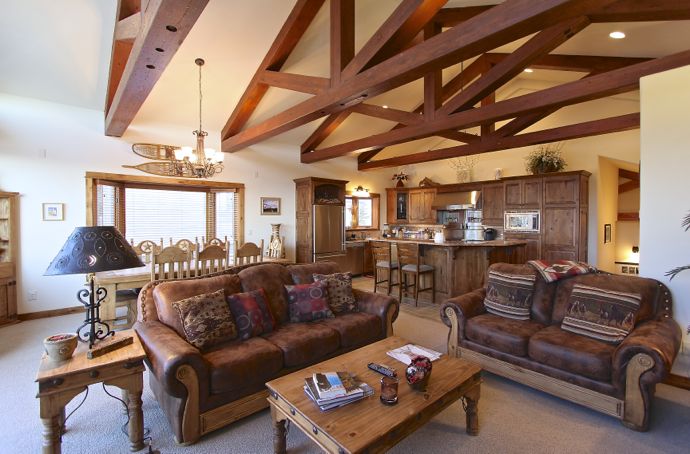 Come to ski or golf and don't worry about working on your home while here. If you want to offset the cost of owning your home, potential for rentals income is very attractive at Eagles Overlook and cash flow is much better than many of the luxury townhomes closer to the slopes. 
For more info on Eagles Overlook or other homes near Steamboat skiing and golf, visit SkiCondos4Sale.com. 

See more details about Eagles Overlook
Thursday, June 20, 2013
Graystone on the Green is 17 single family lots overlooking the Yampa Valley with views east to Steamboat Ski area, south to the Flattops, west to downtown Steamboat Springs, Emerald Mountain and Sleeping Giant, and north to Fish Creek Canyon. A pinnacle property located just above the Clubhouse of the Rollingstone Ranch Golf Course.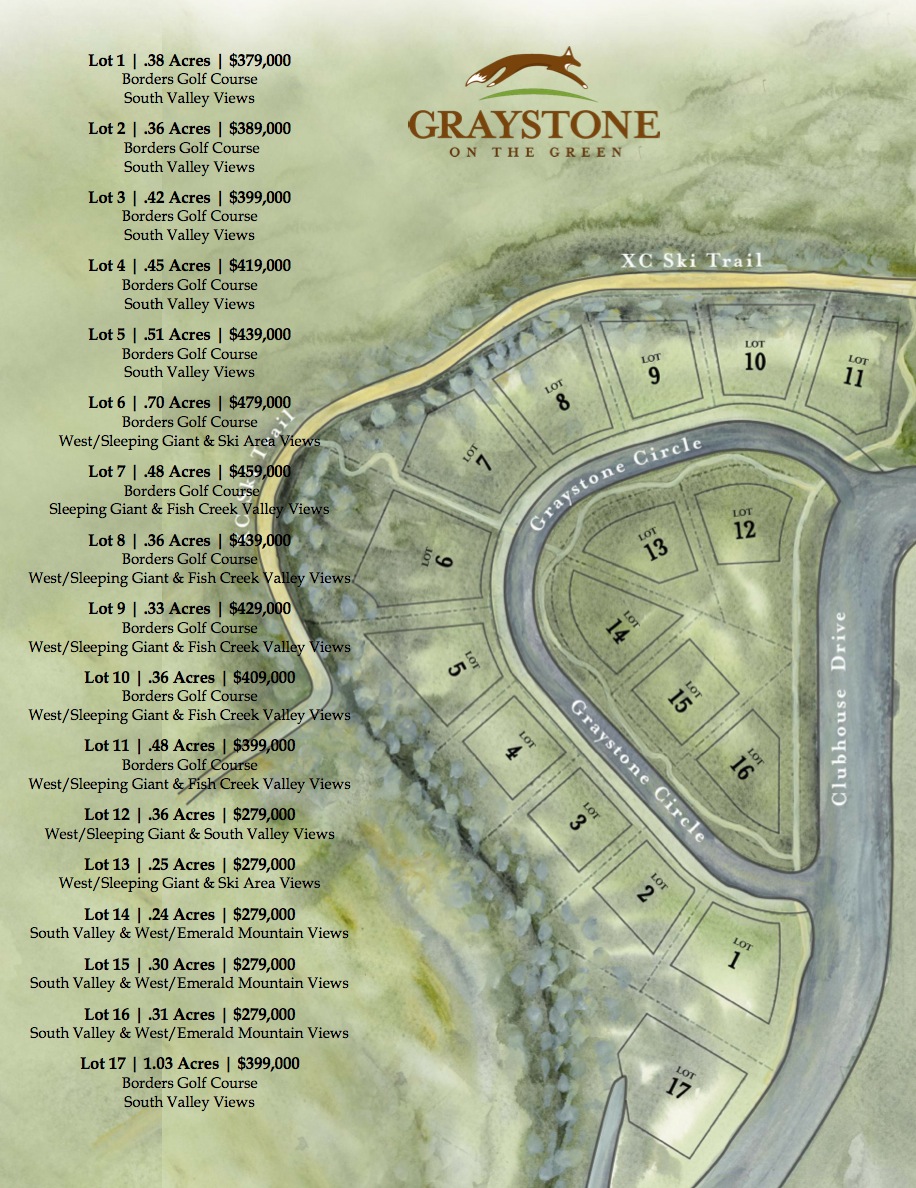 Friday, May 10, 2013
The Barn Village at Steamboat is less than 1 mile from the Steamboat Ski Area features single-family and duplex lots in a family friendly neighborhood near shopping, restaurants, movie theater and Stings on the Mountains. Out of 41 acres, 25% is open space including a 4 acre public park, the neighborhood borders Fish Creek. Amenities include a clubhouse complete with pool, hot tub, fitness room and kids recreation room. Prices are starting at $138,995. Home Owners and Design Guidelines provided upon request by contacting Dean at 970-846-8284.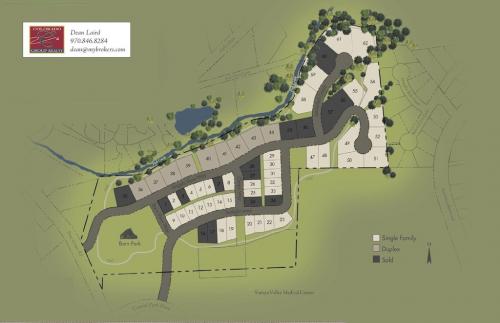 Barn Village Plat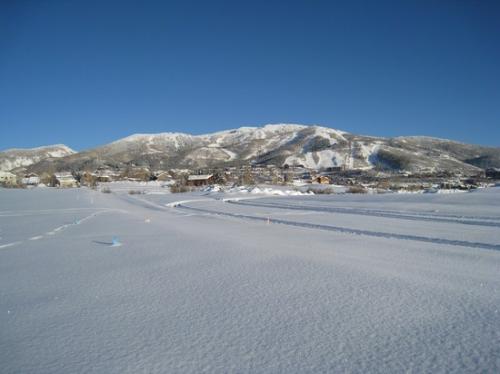 Barn Village Views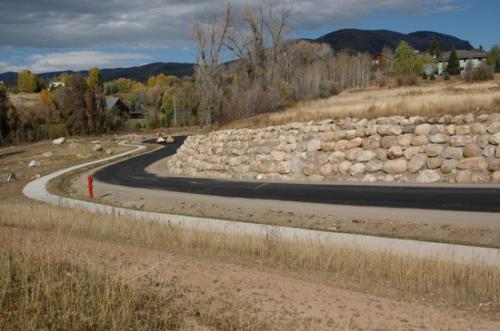 Barn Village Roads and Walkways
Technorati Tags: The Barn Village, Steamboat Ski Area, Fish Creek