Sunday, December 28, 2014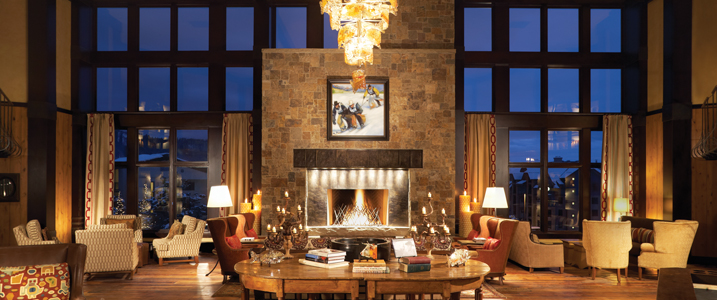 One Steamboat Place fractional and whole ownership totaled over $32M in sales in 2014 and there are only fourteen residences remaining before they are completely sold out.
Three of their remaining whole ownership residences are furnished and ready for immediate possession. There is currently a waiting list of renters ready to book any inventory that comes available. Don't miss out on the best Steamboat has to offer for Ski-in Ski-out real estate.
Friday, May 30, 2014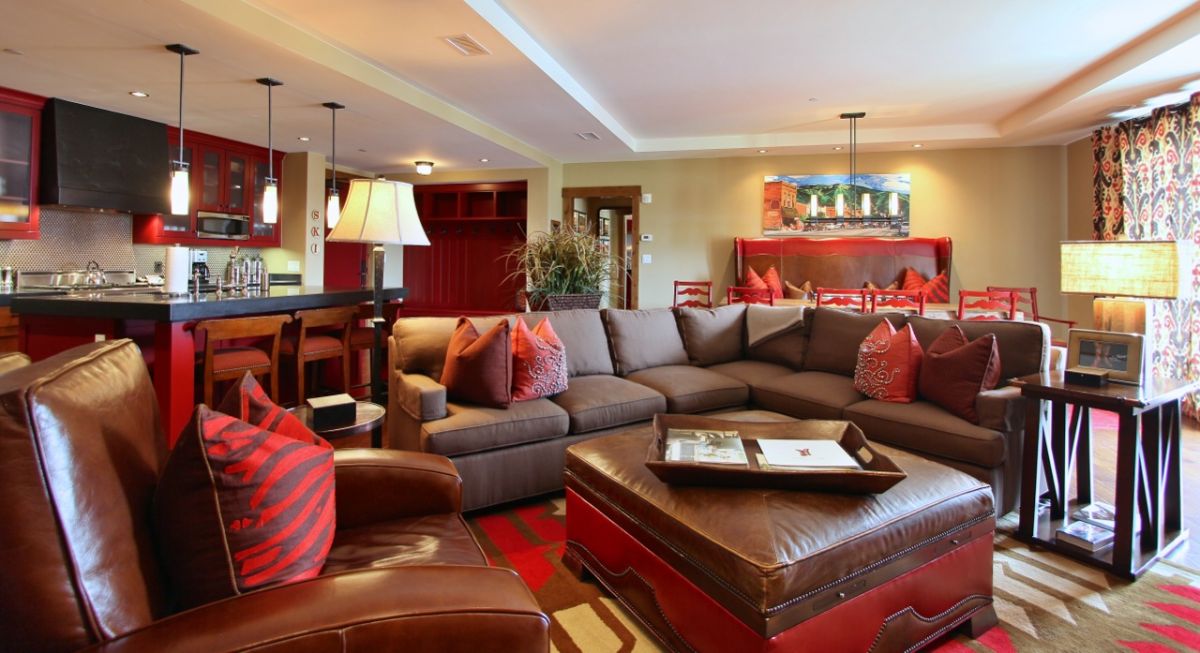 The luxurious, ski-in / ski-out One Steamboat Place is located at the base of the ski slopes and has become the premier property in a newly revitalized Mountain Village. You can buy a 1/8th share fractional ownership that includes the Catamount Ranch and Golf Club membership for $345,000. This guarantees 2 weeks in the winter and 2 weeks in the summer with plenty of opportunities to book anytime when space is available. Ownership includes the opportunity to exchange your weeks for a vacation in one of Timber Resorts other properties.
Dancing Bear Aspen
Equal parts high-country getaway, private retreat and live-in art gallery - a singular blend of rugged alpine charm and sleek sophistication.
Timbers Bachelor Gulch 
A majestic mountain lodge both grand and intimate located on the slopes of Beaver Creek Mountain in the heart of the exclusive Bachelor Gulch community.
The Residences at Esperanza
Residences, hotel, and spa from Auberge Resorts where the California Baja kisses the Sea of Cortez in Cabo San Lucas, Mexico.
The Residences at Kapalua Bay 
Above the water's edge on the northwest shore of Maui, a collection of residences are paired with incomparable amenities and personal services.
The Orchard at The Carneros Inn 
A vineyard oasis in the heart of California Wine Country, impeccably operated by the PlumpJack Group.
The Rocks Club
Located in the heart of the desert golfing Mecca, Scottsdale, Arizona.
The Timbers Club at Snowmass
Ski-in, ski-out residences on the slopes of Snowmass, Colorado.
Mayacama Residences
A private golf and residential community where a vibrant club life is joined by an active sporting life in the indescribably beautiful Sonoma wine country.
The Villas at Rancho Valencia
An escape into elegance among Southern California's most beautiful beaches, perfect climate, and world-class services and amenities.
One Steamboat Place
Luxurious residences replete with restaurant, boutique and a state-of-the-art spa at the base of the slopes in Steamboat Springs, Colorado.
Castello di Casole
Sun-drenched country estates fit for a Medici in the heart of Tuscany, Italy.
The Sebastian - Vail
Set in the heart of Vail Village's pedestrian district, charming residences and hotel suites are complemented by a spa, restaurants and bar.
One Steamboat Place amenities include a members only hearth room and lounge; restaurant, bar and private dining area; full-time slopeside ski concierge and ski facilities; state-of-the-art fitness center with private yoga and Pilates studio, year-round swim and hydro pools; and a soothing Zen-inspired wellness spa with personal treatment rooms and pampering services.
Friday, August 16, 2013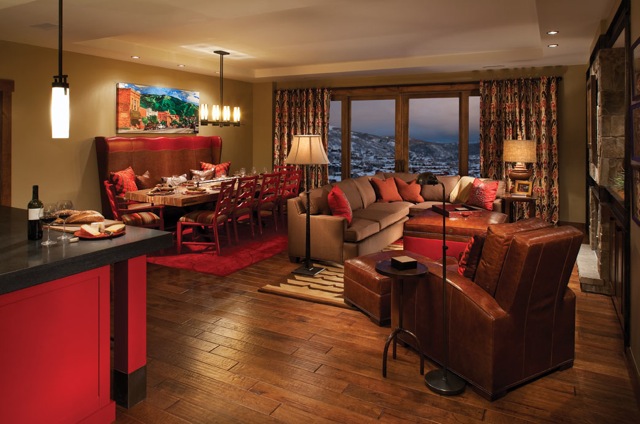 Owning a One Steamboat Place condominium in Steamboat Springs, Colorado comes with the privilage to stay in some of the top rated hotels in the world. Travel + Leisure has rated Timber's Resorts Castello di Casole in Tuscany, Italy 2nd best hotel in the world and number 1 in Europe. If that isn't the icing on the cake, Timber's Resorts has 11 more luxury properties to choose from in addition to One Steamboat Place and Castello di Casole - all are fetching rave reviews.
One Steamboat Place owners enjoy five-star amenities including ski services, family game room, state-of-the art fitness center, yoga and Pilates studio, outdoor heated pool, hot tubs, weekly wine tastings and events, and the best private spa in Steamboat Springs. Their attentive concierge will make arrangements for your airport and around town transportation, pre-arrival grocery shopping, and any activities or adventures you desire.
More than $60 million inventory has sold so far; prices start from $1,500,000 for a 3 bedroom, 3 bath luxury ski-in condominium. One Steamboat Place has a wonderful Guest Visit Program for families that are interested in experiencing our lifestyle before purchasing. Call me - Dean Laird, Colorado Group Realty at 970-846-8284 and I will get more details out to you quickly. Search here for the current listings at One Steamboat Place in Steamboat Springs Colorado.
Thursday, September 13, 2012
Edgemont put my family up for a weekend in one of the 3 bedroom condos this summer and they didn't want to leave. Now I have a problem since the bar is raised so high, the guest bed in our house just isn't going to cut it anymore for grandma. Steamboat weather was perfect and we had the place to ourselves. There isn't another new luxury condo development that offers the views and solitude Edgemont condominiums offer - especially in the summer in Steamboat Springs.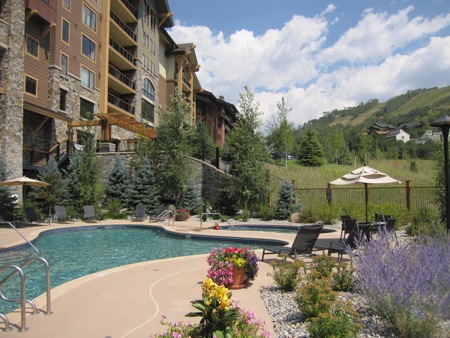 April 6th, 2011, Edgemont's construction loan was paid in full due to strong sales activity over the 2011 winter season with 11 Residences sold. The 2012 season, 3 more units sold with a 5 bedroom, 4-1/2 bath closing at $2,875,000 = $775/Sq.Ft. The Ridge collection featuring 5 bedroom units is sold out.
So how is the market in Steamboat? Edgemont isn't the only luxury condo development selling, One Steamboat Place sold $46,000,000 in inventory since they restructured their debt a year ago August. In the 1st half of 2012 there were $57,546,517 in sales of condominiums and townhomes in the mountain area close to the Steamboat's ski slopes.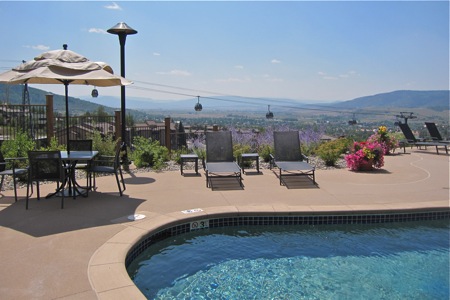 Since Edgemont is the only option for new construction and luxury finishes in a 2 bedroom condo, the rentals are good.
2011-12 Ski Season for 2 bedroom slopeside condo.
Owner's Use 3 Reservations 20 Nights $15,795.00 Gross
Rentals 13 Reservations 73 Nights $50,263.75 Gross
Nightly Rates 2012-13
Early/Late Season $ 620
Holiday $1525
Regular $1095
Early Holiday $1250
Value $ 860
HOA cost on a 2 bedroom with slope side views such as unit 2603 rentals above are $14,529/year.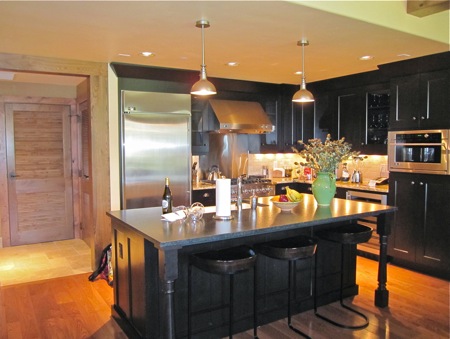 Only a 1 bedroom condo is left and priced at $550,000, Five - 2 bedroom condos from $895,000, five 3 bedroom condos from $1,195,000 and a 3 bedroom + den that looks over the Flattops and South Valley at $1,995,000 - This is reduced from the original pre-construction price of $2,709,000. Out of the remaining inventory, only 3 units are left facing the ski slopes. Personally, I prefer the South Valley views because in the winter, you have sun on your deck apres ski.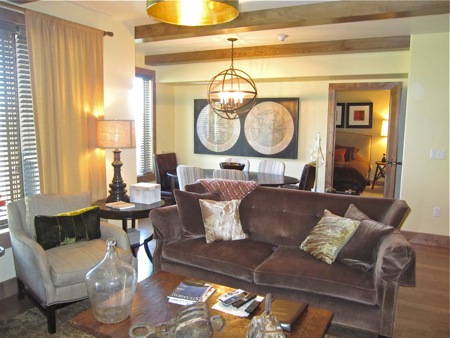 See the price list here or call Dean in Steamboat for more information 970-846-8284.
Based on the recent trend of sales, this could be the last season to grab the best pricing at Edgemont ski-in ski-out condominiums.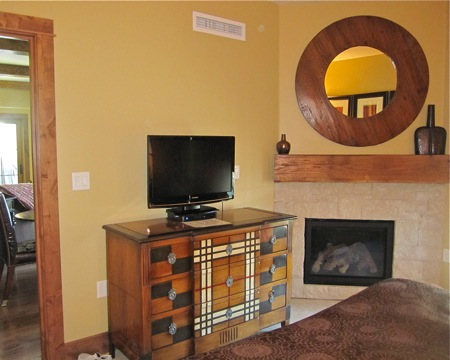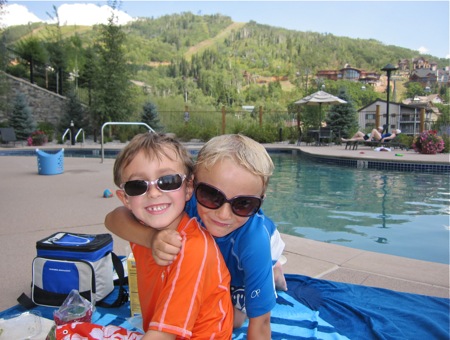 Bring the kids!
Monday, September 10, 2012

See more details about Kutuk
New construction near the slopes of Steamboat Ski Resort approaches a final development plan. Ski Country Lodge, a proposed 120 feet tall, eight story building is raising some opposition. The new building located at the intersection of Burgess Creek Road and Storm Meadows drive adjacent to Kutuk condos and down the hill from Bronze Tree Condos is designed to feature 74 condominiums offering 2 to 4 bedrooms.
The development plan proposes a total residential square footage of 138,362 and according to the Steamboat Pilot, cost estimates at $40,000,000 to demolish the existing building and rebuild. Add $11.5 million the developer paid for the land, cost to develop the project add up to about $374/SqFt.
Recent sales of newer luxury condos such as Edgemont have been selling for $600-$700 per square foot and One Steamboat Place from $673 to $948 per Square foot. It looks as though this project has potential for the developer as long as city council finds that the plan conforms with the community plan, mountain base area design standards and other criteria in the concepeptual development plan (CDC).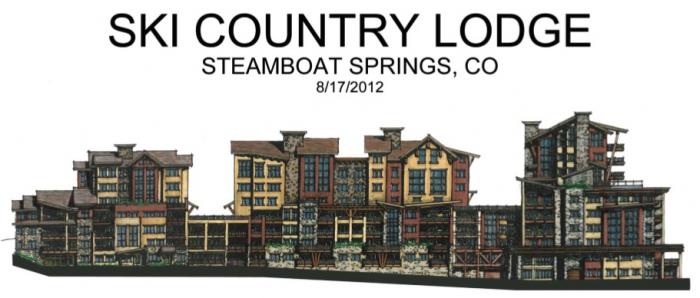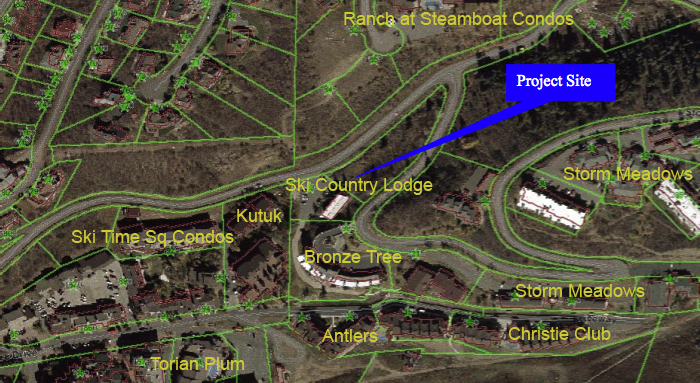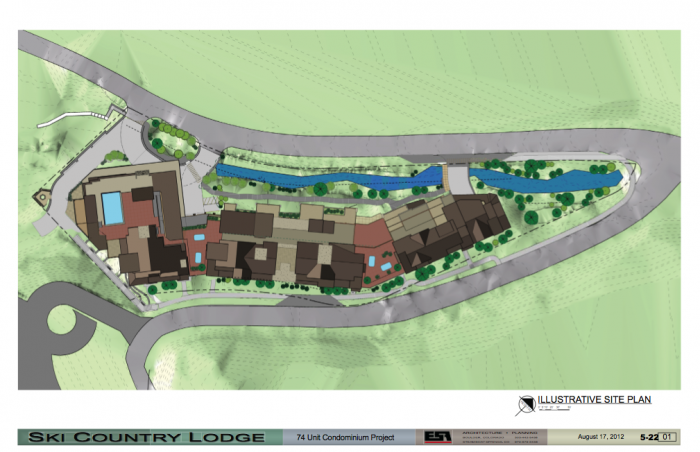 Technorati Tags: Steamboat Ski Resort, Ski Country Lodge, Kutuk condos, Bronze Tree Condos, luxury condos, Edgemont, One Steamboat Place

See more details about Kutuk
Sunday, February 19, 2012

See more details about Howelsen Place

See more details about Fox Willow

See more details about Edgemont
Buyers looking for high-end, luxury condominiums in Steamboat Springs are in a great position to find some deals. A recent surge of price reductions and developer incentives has increased interest in some of the best properties on the market. Demand is still lagging supply, however there have been 16 sales over $800,000 for condos and townhomes in the downtown and mountain areas since November 2011, and our busiest selling season is just beginning.
The relative abundance of luxury real estate has sellers competing for buyers to keep this recent condo buying trend in motion. For example, the developers of the ski-in/ski-out luxury condos at Edgemont are offering to pay three years of HOA dues on the next sale of any of the 13 remaining condos. They are also offering two years of paid HOA dues estimated at $22,000 annually for the next phase of to-be-built four and five bedroom townhomes. And while the townhomes are being built, they will provide use of Edgemont Ridge condos for up to two weeks in both the winter and summer seasons!
Two other properties, Cimmaron Townhomes across the street from the Steamboat Ski Area, and Norwegian Log, an older ski-in/ski-out are also offering a price reduction.
Bear Lodge at Trappeur's Crossing is offering 25% off the next sale of their remaining new 3 or 4 bedroom luxury condominiums located one block from the base of the Steamboat Ski Resort. The offer also includes paid HOA dues for 3 years.
Recently discounted pricing makes these high-end condos an attractive deal for anyone looking for resort properties. Listing prices are less than $500 per square foot.
Newly constructed Trailhead Lodge at Wildhorse Meadows slashed prices of its fully-furnished condos up to 50% off the original listings with prices now in the mid-$400 per square foot range.
Deals don't stop at the ski area. In downtown Steamboat Springs condos in the newly constructed Howelsen Place and Alpenglow Lofts have incentives also. Up to 25% off at Howelsen Place and 35% at Alpenglow on the next two sales at each property.
Technorati Tags: luxury condominiums, Steamboat Springs, luxury real estate, ski-in/ski-out luxury condos, Edgemont, Edgemont Ridge condos, Cimmaron Townhomes, Steamboat Ski Area, Norwegian Log, ski-in/ski-out, Bear Lodge at Trappeur's Crossing, luxury condominiums, Steamboat Ski Resort, high-end condos, resort properties, Trailhead Lodge at Wildhorse Meadows, furnished condos, ski area, downtown Steamboat Springs condos, Howelsen Place, Alpenglow Lofts, Howelsen Place, Alpenglow, property

See more details about Howelsen Place

See more details about Fox Willow

See more details about Edgemont
Friday, January 6, 2012

See more details about Fox Willow

See more details about Edgemont
Deals at Highmark Steamboat Springs and Trappeur's Crossing Condominiums in the Steamboat Springs real estate market were snatched up at nearly half the price/sq.ft. of other ski-in/ski-out real estate developments such as One Steamboat Place and Edgemont. Quality finishes and walk to the ski slope access made these deals even more attractive with Highmark selling from $355 to $455/sq.ft. in 2011; the price range was dependent on location and views, and 5 of the 6 sales at Highmark were distressed. Trappeur's Crossing condos price ranges, including Timberline, Champagne, Aspen, Emerald and Bear Lodge, were from $320/sq.ft. for Timberline to the newer construction and higher quality finishes of Bear Lodge at $500/sq.ft. for a 5 bedroom. None of the Trappeur's Crossings sales were distressed.
In contrast, One Steamboat place sales ranged from $629/sq.ft. to $926/sq.ft. for their premier property. These sale prices are 30-40% off their original release prices in 2007! Edgemont recently closed their 5 bedroom bunk house with the magnificant views for $780/sq.ft.; the top sale was $826/sq.ft.
Many more exceptional deals can be had at other ski-in/ski-out and close-to-the-slopes properties in Steamboat Springs. A few to watch include Trailhead at Wildhorse at about 50% off original list price, Eagleridge selling well below 2007 pricing and we're beginning to see some better deals at Chateau Chamonix.
Technorati Tags: Highmark, Steamboat Springs, Trappeur's Crossing, Steamboat Springs real estate, ski-in/ski-out, One Steamboat Place, Edgemont, Timberline, Champagne, Aspen, Emerald, Bear Lodge, distressed, Trailhead at Wildhorse, Eagleridge, Chateau Chamonix

See more details about Fox Willow

See more details about Edgemont
Thursday, November 10, 2011
October is a mixed bag for the Steamboat Springs real estate market: down slightly from last month in volume, and down even more in transactions - however, all of the difference is in Interval closings, which were significantly lower than last month.
The residential market had a consistent and strong showing with close to the same numbers as last month, and a predominance of residential trend points that were trending higher. Also, you'll find several upper end residential closings which are noted below.
Bank sales were down tremendously, with only 6 in October as opposed to 18 in September..
Highest Priced Sale for October 2011:
10/27/2011 $3,375,000 Agate Creek Preserve Subdivision Lot 1 aka 35375 Humble Road – 5 Bedroom 5.5 Bath YOC 2004 with 8,137 SF Living Area. 7.57 AC Land Area. Price per square foot (PPSF) $414.77.
Highest PPSF for October 2011:
10/6/2011 $2,030,000 One Steambaot Place Condo @ Après Ski Way Condo Unit R-418 aka 2250 Après Ski Way – 4 Bedroom 4 Bath with 2,420 SF Living Area. PPSF is $838.84. This is a new construction sale that is located in the Steamboat Mountain Area.
Other sales over $1.5M:
10/12/2011 $2,155,000 Werner Ranch Subdivision #3 Lot 2 – aka 34225 State Highway 131 – 4 Bedroom 5 Bath YOC 2008 with 4,199 SF Living Area on 35.020 Acres of Land. PPSF is $513.22. This sale is located in the South Routt Area.
10/31/2011 $1,500,000 One Steamboat Place Condo @ Après Ski Way Condo Unit R-103 aka 2250 Après Ski Way – 4 Bedroom 4 Bath YOC 2009 with 2,384 SF Living Area. PPSF is $629.19. This is a new construction sale that is located in the Steamboat Mountain Area.
Contact me for more information.
Technorati Tags: Steamboat Springs real estate, Bank sales, Agate Creek, Werner Ranch, One Steamboat Place, Steamboat Mountain