Saturday, September 11, 2010
If your family or friends are giving you grief for considering the idea of becoming a ski bum, you may want to point them to this story - who says being a Steamboat ski bum can't pay off?
In 1994, two ski instructors opened the Smart Wool Company.
Smart Wool had another record-breaking year with revenues nearing the $100 million mark and sold more than 10 million pairs of socks in addition to its growing apparel line.
The original owners, Patty and Peter Duke no longer own Smart Wool, but they are positioning themselves to continue the success story with their newest Steamboat Springs-based sock company - Point 6
If that is not enough convincing that doing what you want to do in life can lead to success, see these other successful companies that have spun out of this small Colorado town while Biking, Hiking, and Kayaking.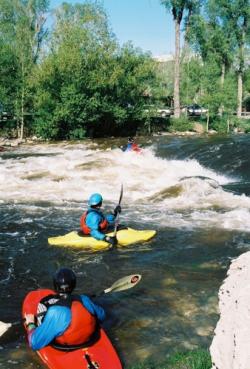 Boa lacing system for shoes and more
Kayaking and Paddling Magazine/
or if you play really hard, you may just end up like this guy.
Johnny Spillane - 2010 Olympic Silver Medalist.
For information on more about the lifestyle in Steamboat Springs, contact a Realtor that has spent his life living in resort towns.
Dean Laird, Broker/Owner
Colorado Group Realty
877-678-0884
Add comment
Fill out the form below to add your own comments