Saturday, November 19, 2011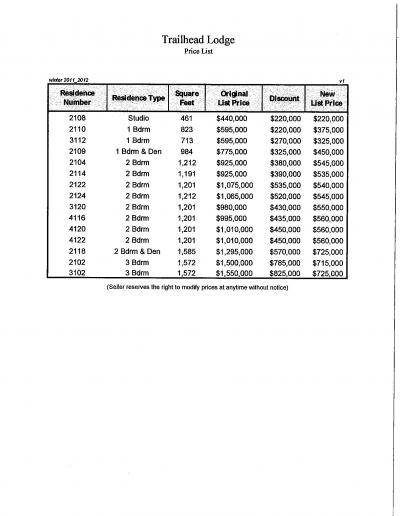 Trailhead Lodge releases winter 2011-2012 price list with huge reductions in the Steamboat Springs real estate market. Some of these units have discounts greater than 50%! The snow is flying here at the Steamboat Ski Area and opening is a few days away, so now is the time to snap up the current bargains.
Contact me for more information.
Technorati Tags: Trailhead Lodge, Steamboat Springs real estate, Steamboat Ski Area
Add comment
Fill out the form below to add your own comments