Friday, October 7, 2011
Second home buyers paying cash are helping the Steamboat Springs real estate market buck the national trend of a very slow housing recovery. But reluctant lenders are stalling a full recovery in some niche Steamboat markets. Lawrence Yun, chief economist for the National Association of Realtors says

There are more willing buyers of foreclosed properties than there are foreclosed properties coming onto the market… [and this is] part of the national healing process.
So true here. In the immediate vicinity of downtown Steamboat Springs. including the Mountain area, Fish Creek neighborhoods and West of Steamboat's Heritage Park, Steamboat II and Silver Spur, there are just 2 bank owned single family homes listings today! Everyone starts their search looking for a bank owned home (that's perceived as the best deal, right?). There were 50 single family homes that sold in these areas since June 1st, 2011 reported by our local MLS. 15 of those are recent newly accepted contracts listed as Pending Sales. But, holding back a full recovery, Yun says, are banks.

Right now, banks are not taking any risk. People who qualified in the past don't qualify today. Consider New Hampshire or the Seacoast area with 15 to 20 percent additional sales today if underwriting standards went back to normal. But this is holding back the housing market recovery.
In Steamboat Springs, my single family sales would be up by 1 or 2 if banks would loosen up a bit and my condo sales would easily be up by 5 to 10! These are not high risk for the banks because these buyers typically have 10% to 20% down and they have a job and good credit. But qualifying for a condo loan is a delicate and frustrating process, and I'm finding the buyer often can't qualify even though under previous standards they would be considered "low risk".

Part of the free market system is that you don't have to take too high a risk, but still, you need to take risk
says Yun. But banks are able to borrow at near zero cost from the Federal Reserve, and earn a small risk-free return by buying treasuries. The banks just don't want to take on any risk by loaning money to any entity but the U.S. government. Most of the Steamboat market are looked upon as Condotels and Fannie Mae and Freddie Mac won't buy those loans; as is the case with banks, they don't want to and don't have to take any risk. Therefore, buyers are left to portfolio lending from local banks. The rates are higher by about a point or more, the terms are usually variable after 3 or 5 years and a higher down payment is required. We would see a huge boost in sales of Steamboat condominiums if the banks would just loosen up a bit with all the government money they have been handed and lend to these lower risk buyers. Do you have cash and looking for a deal on a condo? Contact me as there are plenty! Do you need a loan for a condo? Then call a lender first to see if it's even possible, then Contact me and I'll help you find a condo that qualifies.
Technorati Tags: Second home, Steamboat Springs real estate, downtown Steamboat Springs, Mountain, Fish Creek, Heritage Park, Steamboat II, Silver Spur, single family, bank owned, best deal, Federal Reserve, Steamboat condominiums
Wednesday, October 5, 2011

See more details about Edgemont
THE NEXT 2 BEDROOM RESIDENCE AT EDGEMONT TO GO UNDER CONTRACT, BEFORE NOVEMBER 15th, WILL COME FULLY FURNISHED! At your choice, the developer will either deliver the real estate fully furnished or give a $50,000 allowance towards a furniture package at closing. Your ski-in / ski-out Steamboat Springs residence will be prepared in time for the New Year so all you need to worry about is what your are going to do during your trip to Steamboat.
Technorati Tags: EDGEMONT, real estate, ski-in, ski-out, Steamboat Springs

See more details about Edgemont
Saturday, October 1, 2011

See more details about Real Estate
Aaron Gulley from Outdoor Magazine visited Steamboat Springs, self proclaimed Bike Town USA (mirroring its Ski Town USA winter monicker) during the week that brought the USA Pro Cycling Challenge here. He says:

Bike Town USA is definitely a marketing initiative, but it's refreshing to find a place with the soul and the cred to back up the claims. There are over 500 miles of trail in the vicinity of Steamboat, two boutique bike manufacturers in town (Moots and Eriksen) and a well-subscribed weekly road and mountain bike race series in summer.
Read more over at WELCOME TO BIKE TOWN USA
Technorati Tags: Steamboat Springs, Bike Town USA, Ski Town USA, USA Pro Cycling Challenge

See more details about Real Estate
Friday, September 30, 2011
Congress has failed to extend the FHA and GSE mortgage loan limits. On Oct. 1, those limits will decline in 669 counties in 42 states. The new limits will be equal to 115% of local area median home price (from 125%). The high cost cap will fall from $729,750 to $625,500. NAR will continue to work with Congress to attempt to restore the higher limits as quickly as possible. In Routt County, which includes the Steamboat Springs Real Estate market, the loan limits will fall from $675,000 to $625,500.
Technorati Tags: Routt County, Steamboat Springs Real Estate
August was a much better month than last, even up very slightly over last year's August! It was the second best month of the year with $46.5M in Gross Volume with 134 Transactions, 66 of these transactions were interval or fractional. There were some mitigating factors, one very large sale of $10.1M, shown below, really helped the gross sales volume. Although timeshares were up significantly, there was also a rise in Fee Simple sales since last month. Bank Sales continue to hold a presence, with 17 this month which is up by 3 over last month. Here are the sales over $1.5M, with the highest priced sale listed first: 8/15/2011 $10,137,000 M&B: Sections 10,11,12,14,15,23-4-87 & Sections 16,21,22,23,24,25,26,27,34,35-5-87 aka 29994 Routt County Road #27. This sale is for two large Vacant Agricultural sites. The total Acreage for both sites is: 8,346.83 AC. PPAC is $1,214.47. The Purchaser was: Twentymile Coal, LLC. This sale is in the Hayden Market Area. 8/22/2011 $1,850,000 OSP Condo @ Apres Ski Way Unit R609 aka 2250 Apres Ski Way – 4 Brm 4 Bath YOC 2009 with 2,284 SF Living Area. PPSF is $809.98. This is a new construction sale in the Steamboat Mountain Area. 8/22/2011 $1,800,000 One Steamboat Place Condo @ Apres Ski Way Unit R514 aka 2250 Apres Ski Way – 4 Brm 4 Bath YOC 2009 with 2,553 SF Living Area. PPSF is $705.05. This is a new construction sale in the Steamboat Mountain Area. 8/12/2011 $1,605,000 Boulder Ridge Subd Lot 2 aka 245 Boulder Ridge Road – 4 Brm 3.5 Bath YOC 2010 with 3,551 SF Living Area on .50 AC Land. PPSF is $451.99. This is a new construction sale in the Fish Creek Falls Area. Highest price/sq. ft. for August: One Steamboat Place Condo Unit R609 listed above for $809.98 PSF
Technorati Tags: Bank Sales, Hayden, Steamboat, Steamboat Mountain, Fish Creek Falls Area, One Steamboat Place
Thursday, September 15, 2011

See more details about Olympian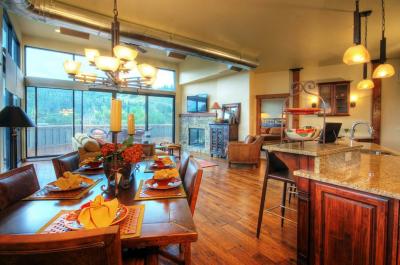 Unit #203 at the Olympian has recently gone under contract as buyers continue to find this location and project an excellent real estate choice for downtown Steamboat Springs living. The project offers extremely low HOA dues (which include heat) and worry free living and is only 1 unit away from the halfway point in sales. This is a prime downtown location with restaurants, shopping, hiking, biking, fishing and more only steps from your front door. Contact me for more information.
Technorati Tags: real estate, downtown, Steamboat Springs, restaurants, shopping, hiking, biking, fishing

See more details about Olympian
Monday, September 12, 2011

See more details about One Steamboat Place
In the last few weeks new pricing and financing have resulted in closed sales totaling $9 million. Another $8.9 million in sales are under contract and pending closing, and a large number more are in active negotiations! Located slopeside at the gondola, One Steamboat Place's convenient setting enables Owners to step out of their slippers and into their ski boots for a fun-filled day on the mountain.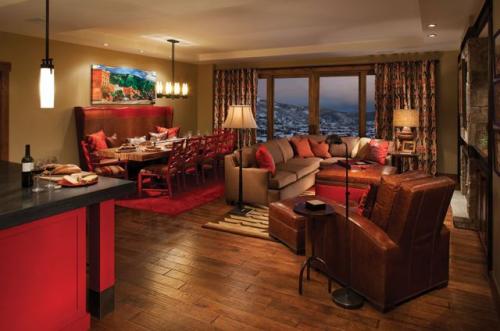 . Uniquely residential yet rich with five-star services and amenities, there is a sensational spa; wine cellar; a fitness and wellness center; valets for cars, bikes and skis; and fabulous mountain view dining at the Truffle Pig. Best of all, with ownership comes worldwide access to the incredible Timbers Resorts portfolio of properties. Here is a snapshot of the offerings at One Steamboat Place:
Summit Club Memberships, $70,000
Three-Bedroom Interests, $220,000
Four-Bedroom Interests, $330,000
Whole Ownership, $1,395,000 to $3,495,000
Contact me for more information on these exciting opportunities to own Steamboat real estate
Technorati Tags: new pricing, closed sales, slopeside, gondola, One Steamboat Place, spa, wine cellar, Truffle Pig, Timbers Resorts, Steamboat real estate

See more details about One Steamboat Place
Saturday, September 10, 2011
I was reading the The Denver Post article a couple weeks back and was surprised to see my Dad's company sign front and center under the caption

Sales of Colorado mountain-resort homes in July lowest in years
Really? It sure didn't feel that way to me! I had this plan to work less and play more this summer; mountain biking, fly fishing and camping with my wife and 4 year old son. But there's been precious little time for that.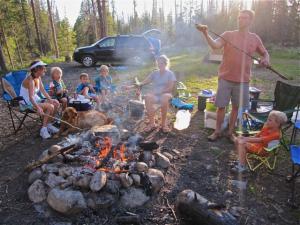 However, as the proverb advises, when the sun is shining, it's time to make hay. We did sneak a few fun days in because Steamboat was just to beautiful to pass up!. This was the busiest summer I've had for sales since mid 2007 and I'm very thankful to everyone that trusted me with their real estate transactions this year, 2008 and 2009 were tough years to be in the Steamboat Real Estate business. The pulse now? Busy! Stan from Land Title was mostly accurate in his statement that

Most of these homes are second homes, and banks just are not lending.
However, that depends on the buyer. Lending standards are much stricter but not lending needs some clarification because out of 16 sales for me this year so far (4 of those currently pending), half of them had a lender, 3 were 100% financing utilizing the USDA home loan programs, 2 were seller financed and the other 3 were conventional loans with 20% or more down. My recent sale was a 2 bed condo and the buyer got a loan from a local bank. You'll hear that banks are not lending on condos, but you just have to know where to shop and be prepared to jump though some hoops. Do you have income and good credit? Give me a call or email me and I'll help point you in the right direction to find some money to buy real estate. Reading between the lines in the article above

Prices of Colorado mountain-resort homes in July lowest in years
- the deals are selling cash or credit. Watch SteamboatResortProperty.com and other great values for Steamboat Springs real estate.
Technorati Tags: Colorado mountain-resort homes, mountain biking, fly fishing, camping, Steamboat, Steamboat Real Estate, Lending standards, condo