Sunday, December 23, 2012

See more details about Wildhorse

See more details about Trailhead at Wildhorse
[tag]Trailhead[/tag] [tag]auction[/tag] 2nd round for [tag]real esate[/tag] in [tag]Steamboat Springs[/tag] proved to be a success with all but 5 condos going under contract at the auction. Post auction there are three, 2 bed/ 2bath [tag]condos[/tag], 2 One + Dens and One studio left to sell. Out of the 3 - two bed condos, one is going under contract as of Friday the 21st of December. There are just 5 condos and no townhomes currently listed as [tag]bank owned[/tag] ([tag]REO[/tag] in Steamboat as of today, concurring with the article in the [tag]Steamboat Pilot[/tag]

Trailhead auction nearly clears out the distressed inventory.
For more information on the post auction Trailhead at [tag]Wildhorse[/tag] [tag]condominium[/tag] inventory or other condos and townhomes in Steamboat Springs, contact Dean, your local source for real estate in Steamboat Springs. Dean Laird Broker/Owner Colorado Group Realty 970-846-8284

See more details about Wildhorse

See more details about Trailhead at Wildhorse
Sunday, December 9, 2012

See more details about Wildhorse

See more details about Trailhead at Wildhorse
Steamboat Springs skiing, is just a step out the front door and a quick gondola ride that takes you to the base of the Steamboat Ski Area. Trailhead Lodge are elegantly decorated condominiums feature hardwood flooring, granite counters, large decks offering spectacular views of the Steamboat Ski Area and Yampa Valley.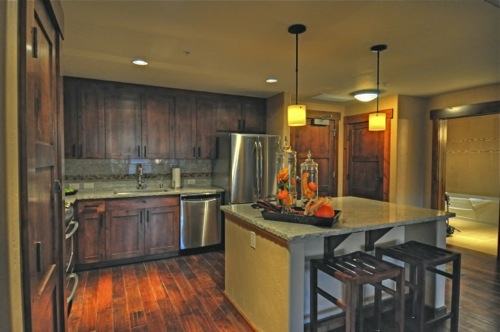 What's Cooking at Trailhead Lodge Trailhead Lodge auction is coming up quickly December 15th, 2012. New pricing for Trailhead Lodge at Wildhorse Meadows offers an attractive deal for luxury condos in Steamboat Springs . Newly constructed, fully-furnished condos minimum bids are over 75% off of pre-construction pricing in 2007. A one bedroom + Den with spectacular views of Steamboat Ski Area minimum bid at the auction is $175,000. This is down from the original list price of $815,000 in 2007. Estimated 2012 property taxes for the same unit is $2349 and projected gross rental income information provided by Steamboat Resorts is over $29,000 per year. [*]*Auction day is Saturday, December 15, 2012 at 1pm and will last approximately 1 1/2 hours.] [*]*Home warranty plan. Seller will provide a 14 month home warranty. [*]*Bidders must provide a cashier's check in the amount of $2,500. [*]*All sales must close on or before January 29th, 2013, (45 days after the auction). [/list] You can bid on line or I can bid for you. There is no fee to you if I represent you, so call me for the inside scoop. SkiCondos4Sale.com or call Dean Laird, Colorado Group Realty 970-846-8284.

See more details about Wildhorse

See more details about Trailhead at Wildhorse
Thursday, September 13, 2012

See more details about Kutuk

See more details about Phoenix

See more details about West
Renovation on several condominiums near the slopes of [tag]Steamboat ski resort[/tag] should result in higher prices for sellers as this market continues to turn. [tag]The West condos[/tag] removed the exterior siding and trim on all residential buildings and installed new building wrap material to help reduce moisture and air infiltration. Completing the new look is new stained cedar siding and trim. The West also updated all stair towers, put in a new "addressable" fire safety system, new railings, and new patios. Add upgrades to the wiring, sewer and other common area maintenance areas and the place is like new. [tag]The Phoenix condominiums[/tag] and the [tag]Kutuk condos[/tag] followed suit with compete exterior remodels in the works or recently completed. Some of the advertised prices don't include the special assessment and that assessment can be significant.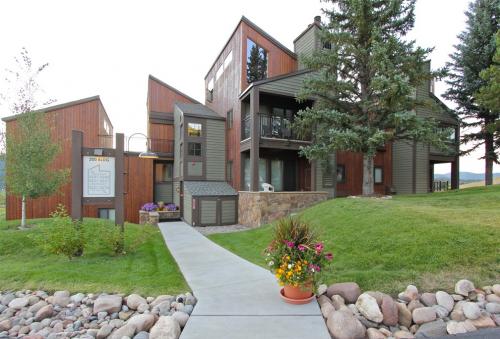 The West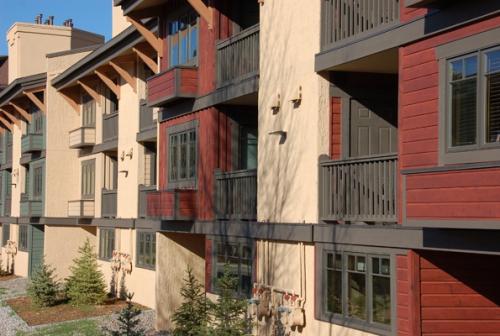 Phoenix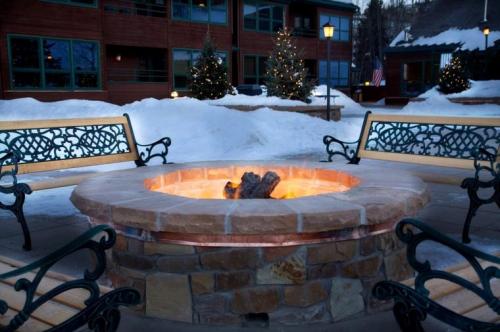 Kutuk Most [tag]Home Owner Association[/tag] (HOA) docs are easily accessible online, if you have any questions about the status of an association, what assessments are planned, what's done, and what to watch for, don't hesitate to call me at 970-846-8284 Dean Laird Broker/Owner Colorado Group Realty

See more details about Kutuk

See more details about Phoenix

See more details about West

See more details about Edgemont
Edgemont put my family up for a weekend in one of the 3 bedroom condos this summer and they didn't want to leave. Now I have a problem since the bar is raised so high, the guest bed in our house just isn't going to cut it anymore for grandma. Steamboat weather was perfect and we had the place to ourselves. There isn't another new luxury condo development that offers the views and solitude Edgemont condominiums offer - especially in the summer in Steamboat Springs.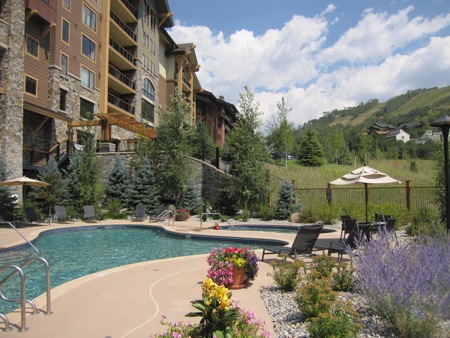 April 6th, 2011, Edgemont's construction loan was paid in full due to strong sales activity over the 2011 winter season with 11 Residences sold. The 2012 season, 3 more units sold with a 5 bedroom, 4-1/2 bath closing at $2,875,000 = $775/Sq.Ft. The Ridge collection featuring 5 bedroom units is sold out. So how is the market in Steamboat? Edgemont isn't the only luxury condo development selling, One Steamboat Place sold $46,000,000 in inventory since they restructured their debt a year ago August. In the 1st half of 2012 there were $57,546,517 in sales of condominiums and townhomes in the mountain area close to the Steamboat's ski slopes.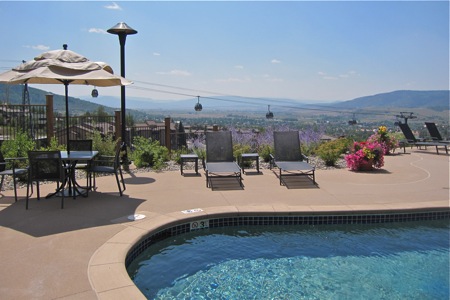 Since Edgemont is the only option for new construction and luxury finishes in a 2 bedroom condo, the rentals are good. 2011-12 Ski Season for 2 bedroom slopeside condo. Owner's Use 3 Reservations 20 Nights $15,795.00 Gross Rentals 13 Reservations 73 Nights $50,263.75 Gross Nightly Rates 2012-13 Early/Late Season $ 620 Holiday $1525 Regular $1095 Early Holiday $1250 Value $ 860 HOA cost on a 2 bedroom with slope side views such as unit 2603 rentals above are $14,529/year.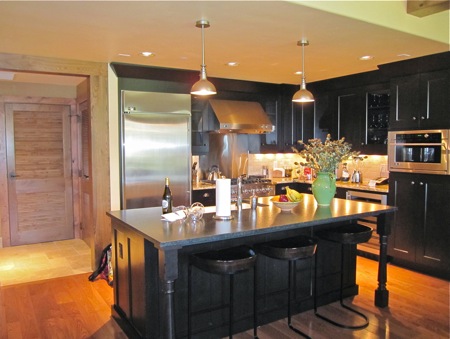 Only a 1 bedroom condo is left and priced at $550,000, Five - 2 bedroom condos from $895,000, five 3 bedroom condos from $1,195,000 and a 3 bedroom + den that looks over the Flattops and South Valley at $1,995,000 - This is reduced from the original pre-construction price of $2,709,000. Out of the remaining inventory, only 3 units are left facing the ski slopes. Personally, I prefer the South Valley views because in the winter, you have sun on your deck apres ski.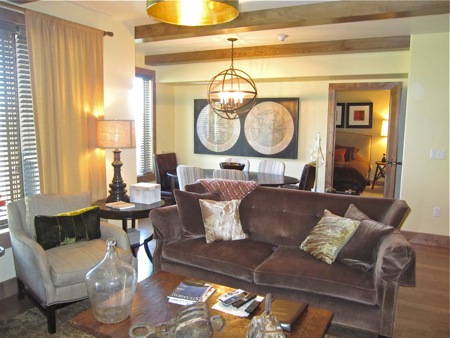 See the price list here or call Dean in Steamboat for more information 970-846-8284. Based on the recent trend of sales, this could be the last season to grab the best pricing at Edgemont ski-in ski-out condominiums.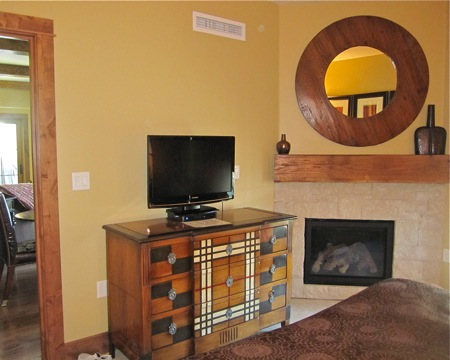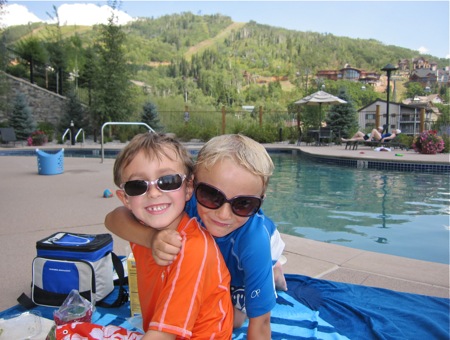 Bring the kids!

See more details about Edgemont
Monday, September 10, 2012

See more details about Lodge
New construction near the slopes of [tag]Steamboat Ski Resort[/tag] approaches a final development plan. [tag]Ski Country Lodge[/tag], a proposed 120 feet tall, eight story building is raising some opposition. The new building located at the intersection of Burgess Creek Road and Storm Meadows drive adjacent to [tag]Kutuk condos[/tag] and down the hill from [tag]Bronze Tree Condos [/tag] is designed to feature 74 condominiums offering 2 to 4 bedrooms. The development plan proposes a total residential square footage of 138,362 and according to the Steamboat Pilot, cost estimates at $40,000,000 to demolish the existing building and rebuild. Add $11.5 million the developer paid for the land, cost to develop the project add up to about $374/SqFt. Recent sales of newer [tag]luxury condos [/tag] such as [tag]Edgemont [/tag] have been selling for $600-$700 per square foot and [tag]One Steamboat Place [/tag] from $673 to $948 per Square foot. It looks as though this project has potential for the developer as long as city council finds that the plan conforms with the community plan, mountain base area design standards and other criteria in the concepeptual development plan (CDC).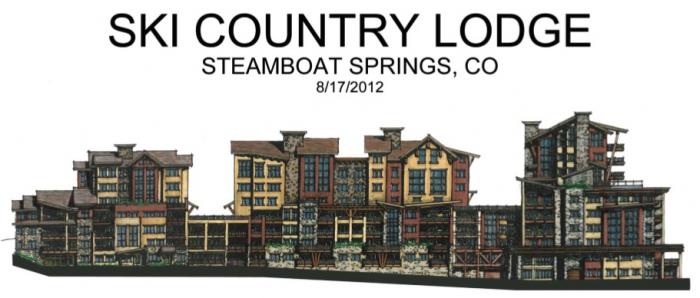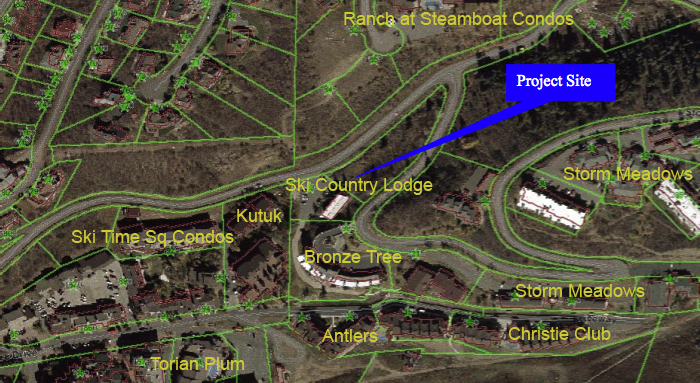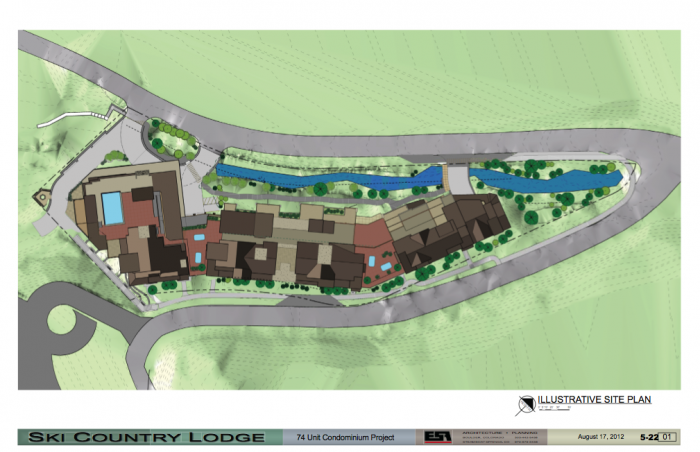 See more details about Lodge
Tuesday, July 24, 2012
June was an amazing month, the best in a long time! There were 109 transactions totaling $65.4 million in sales, with one big sale of $14 million. Even discounting the $14 million sale, the month was way up! While transaction numbers are still off, there are some good signals for the average price and price per square feet. A notable situation is the lack of Interval Sales, there were only 3. One of the other factors that really contributed to the sales volume in June was the sell-off of the Trailhead Lodge units. There were 16 units with a gross volume of $7,057,800. Average price per square foot was $368.97. There were a total of 30 Bank Sales (16 Trailhead Lodge) and 14 in other areas of the county. The highest priced sale was for a ranch property in the Yampa/Toponas area for $14 million. Although there are 4 residential units on this large acreage property, the value is probably more oriented towards the land size.
Wednesday, April 4, 2012

See more details about Wildhorse

See more details about Trailhead at Wildhorse
Steamboat auction of Trailhead condos - fire sale pricing. A 3 bedroom residence originally advertised at $1,600,000 was just advertised at $425,000. Sounds too good to be true? It might very well be! $425,000 is the minimum bid price, but it's not the reserve price ( "unpublished" price determined by the seller) Make sure you read the fine print. This is a good example of why you should be represented by a Real Estate Agent when deciding if this opportunity is for you. As stated in Trailhead Auction Brochure by Kennedy Wilson:

The list price is the opening bid for Auction Day: Sunday, May 6th. All residences including unit 4104, 3 bed, 3 bath, 1544 sq ft unit advertised at $425,000 "have an "unpublished" reserve price, which means that the seller has established an "unpublished" minimum selling price. The Starting Bid is not the reserve price. The highest bid is subject to acceptance by the seller. All offers are subject to Seller's acceptance and will not be reviewed prior to auction date:5/6/2012 The builder reserves the right to modify features, plans, specifications, and materials without notice The square footage shown is approximate and is not based upon the dimensions shown in the condominium plan and does not reflect the usable square footage of the interior ares of a unit. It is the responsibility of all prospective buyers to inspect the residences prior to the auction and satisfy themselves as to their physical condition Purchasers will become members of the Trailhead Lodge Homeowners association and Wildhorse Meadows Master Association.
 Auction preview is open daily from 11AM to 6PM Auction Day Sunday May 6th, 2012 1PM at Denver Marriott City Center. Bidders are advised to arrive no later than noon. Auction Seminar Sunday April 29 at 1PM 
The HOA (Home owners association) costs include an outdoor heated pool, several hot tubs, athletic facilities and a gondola. How will these costs and other land transfers effect the monthly HOA cost and what is the history? Call Dean Laird to register for the auction 970-846-8284 or contact me.

See more details about Wildhorse

See more details about Trailhead at Wildhorse
Sunday, February 19, 2012

See more details about Edgemont

See more details about Howelsen Place

See more details about Wildhorse

See more details about Trailhead at Wildhorse

See more details about Trappeurs Crossing
Buyers looking for high-end, luxury condominiums in Steamboat Springs are in a great position to find some deals. A recent surge of price reductions and developer incentives has increased interest in some of the best properties on the market. Demand is still lagging supply, however there have been 16 sales over $800,000 for condos and townhomes in the downtown and mountain areas since November 2011, and our busiest selling season is just beginning. The relative abundance of luxury real estate has sellers competing for buyers to keep this recent condo buying trend in motion. For example, the developers of the ski-in/ski-out luxury condos at Edgemont are offering to pay three years of HOA dues on the next sale of any of the 13 remaining condos. They are also offering two years of paid HOA dues estimated at $22,000 annually for the next phase of to-be-built four and five bedroom townhomes. And while the townhomes are being built, they will provide use of [Edgemont Ridge condos for up to two weeks in both the winter and summer seasons! Two other properties, Cimmaron Townhomes across the street from the Steamboat Ski Area, and Norwegian Log, an older ski-in/ski-out are also offering a price reduction. Bear Lodge at Trappeur's Crossing is offering 25% off the next sale of their remaining new 3 or 4-bedroom luxury condominiums located one block from the base of the Steamboat Ski Resort. The offer also includes paid HOA dues for 3 years. Recently discounted pricing makes these high-end condos an attractive deal for anyone looking for resort properties. Listing prices are less than $500 per square foot. The newly constructed Trailhead Lodge at Wildhorse Meadows slashed prices of its fully-furnished condos up to 50% off the original listings with prices now in the mid-$400 per square foot range. Deals don't stop at the ski area. In downtown Steamboat Springs condos in the newly constructed Howelsen Place and Alpenglow Lofts have incentives also. Up to 25% off at Howelsen Place and 35% at Alpenglow on the next two sales at each property.

See more details about Edgemont

See more details about Howelsen Place

See more details about Wildhorse

See more details about Trailhead at Wildhorse

See more details about Trappeurs Crossing