Saturday, December 27, 2014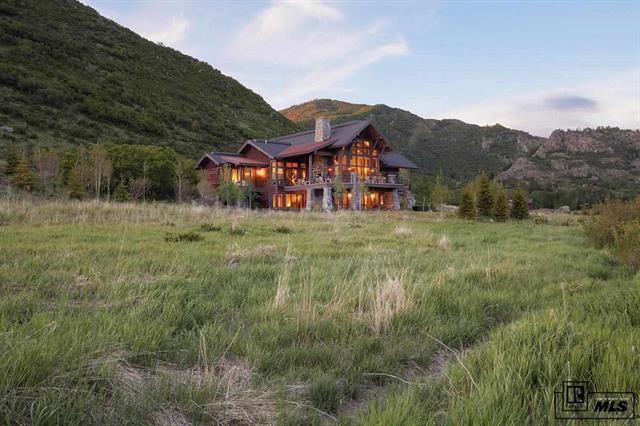 Elkins Meadows is a 105 acre ranch redeveloped into a gated community of 20 home sites, each on a 2-3 acre lot. Located between Fish Creek Falls and 2 miles to Downtown Steamboat Springs, this location offers a remote feel with-in the Steamboat Springs city limits. The building envelopes are placed at the edges of the meadow and tucked into or against the trees for privacy - as you drive along Fish Creek Falls Road, you notice the beauty is in that a majority of the meadow is left undisturbed.  This is a criteria built into their design guidelines. "Respect and enhance views of the meadow and hillsides, for residents as well as the public that passes by on Fish Creek Falls Road"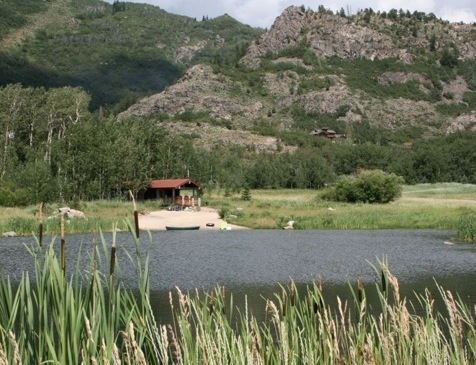 Amenities include a  large pond, with a boat house and beach area serving as the community gathering spot.  Surrounded by 55 acres of open space and transected by Little Fish Creek, a tributary of Fish Creek,  the meadow contains a number of wetlands attracting wildlife including elk, deer, moose, bear, sandhill cranes and more.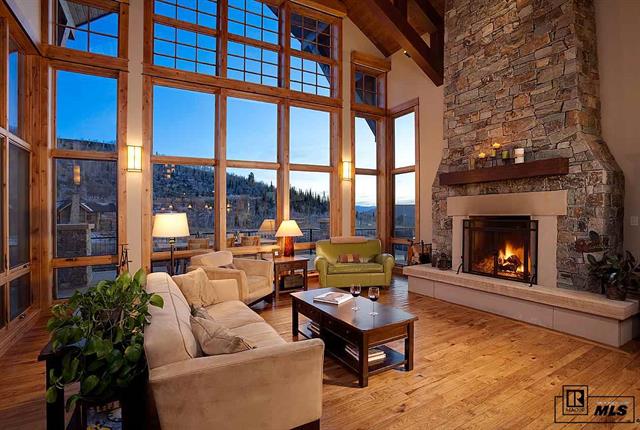 Featured Home:
Steamboat Springs mountain architecture with a Contemporary feel. You cross a covered bridge entry over water running below. Through the front door you are greeted by a steel floating staircase. The high ceilings draw your attention to the main living area, where design elements and views including Steamboat Ski Area are priceless. With a dining room just off the kitchen, dinners come with a full serving of Flat Top Wilderness and Yampa valley views. Over 1,200 square feet of concrete decks, 1,000 square feet of patios, an outdoor fire pit and outdoor fireplace - enjoy the natural surroundings! Six bedrooms, five full bathrooms and one half bathroom. MLS 140038 at 2555 Wildflower Court, Steamboat Springs, Colorado. $4,175,000.  
Request information about Elkins Meadows in Steamboat Springs Colorado.
Friday, May 30, 2014

See more details about One Steamboat Place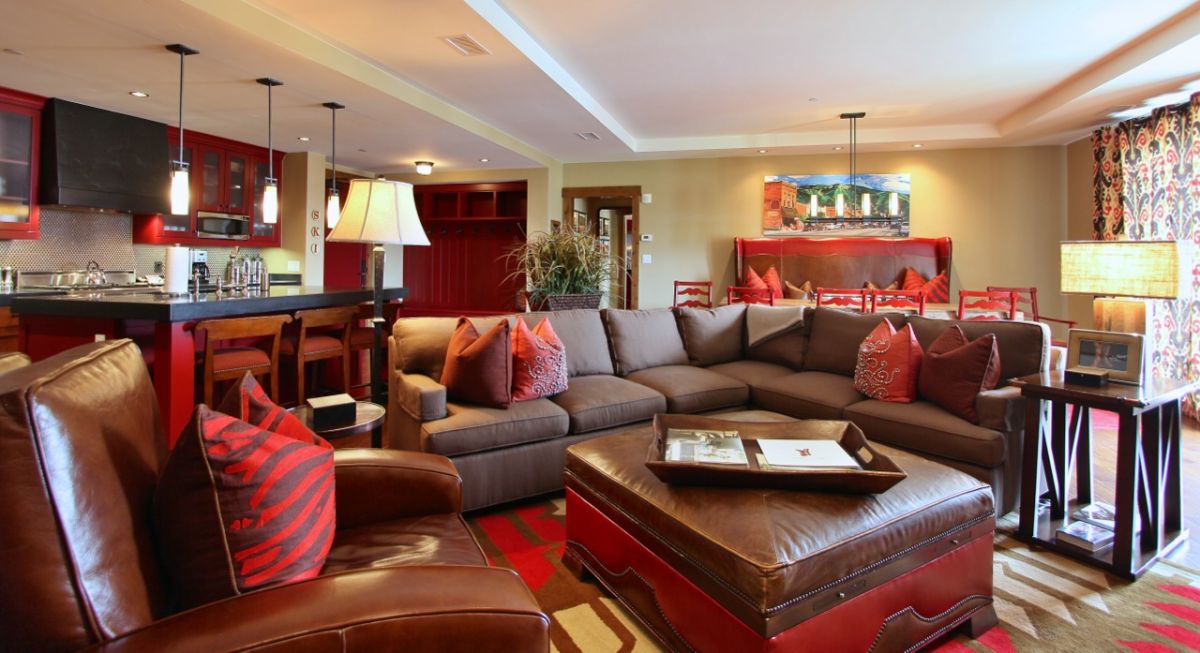 The luxurious, ski-in / ski-out One Steamboat Place is located at the base of the ski slopes and has become the premier property in a newly revitalized Mountain Village. You can buy a 1/8th share fractional ownership that includes the Catamount Ranch and Golf Club membership for $345,000. This guarantees 2 weeks in the winter and 2 weeks in the summer with plenty of opportunities to book anytime when space is available.  Ownership includes the opportunity to exchange your weeks for a vacation in one of Timber Resorts other properties.
Dancing Bear Aspen
Equal parts high-country getaway, private retreat and live-in art gallery - a singular blend of rugged alpine charm and sleek sophistication.
Timbers Bachelor Gulch 
A majestic mountain lodge both grand and intimate located on the slopes of Beaver Creek Mountain in the heart of the exclusive Bachelor Gulch community.
The Residences at Esperanza
Residences, hotel, and spa from Auberge Resorts where the California Baja kisses the Sea of Cortez in Cabo San Lucas, Mexico.
The Residences at Kapalua Bay 
Above the water's edge on the northwest shore of Maui, a collection of residences are paired with incomparable amenities and personal services.
The Orchard at The Carneros Inn 
A vineyard oasis in the heart of California Wine Country, impeccably operated by the PlumpJack Group.
The Rocks Club
Located in the heart of the desert golfing Mecca, Scottsdale, Arizona.
The Timbers Club at Snowmass
Ski-in, ski-out residences on the slopes of Snowmass, Colorado.
Mayacama Residences
A private golf and residential community where a vibrant club life is joined by an active sporting life in the indescribably beautiful Sonoma wine country.
The Villas at Rancho Valencia
An escape into elegance among Southern California's most beautiful beaches, perfect climate, and world-class services and amenities.
One Steamboat Place
Luxurious residences replete with restaurant, boutique and a state-of-the-art spa at the base of the slopes in Steamboat Springs, Colorado.
Castello di Casole
Sun-drenched country estates fit for a Medici in the heart of Tuscany, Italy.
The Sebastian - Vail
Set in the heart of Vail Village's pedestrian district, charming residences and hotel suites are complemented by a spa, restaurants and bar.
One Steamboat Place amenities include a members only hearth room and lounge; restaurant, bar and private dining area; full-time slopeside ski concierge and ski facilities; state-of-the-art fitness center with private yoga and Pilates studio, year-round swim and hydro pools; and a soothing Zen-inspired wellness spa with personal treatment rooms and pampering services. 

See more details about One Steamboat Place
Saturday, May 10, 2014

See more details about Lodge

See more details about Trappeurs Crossing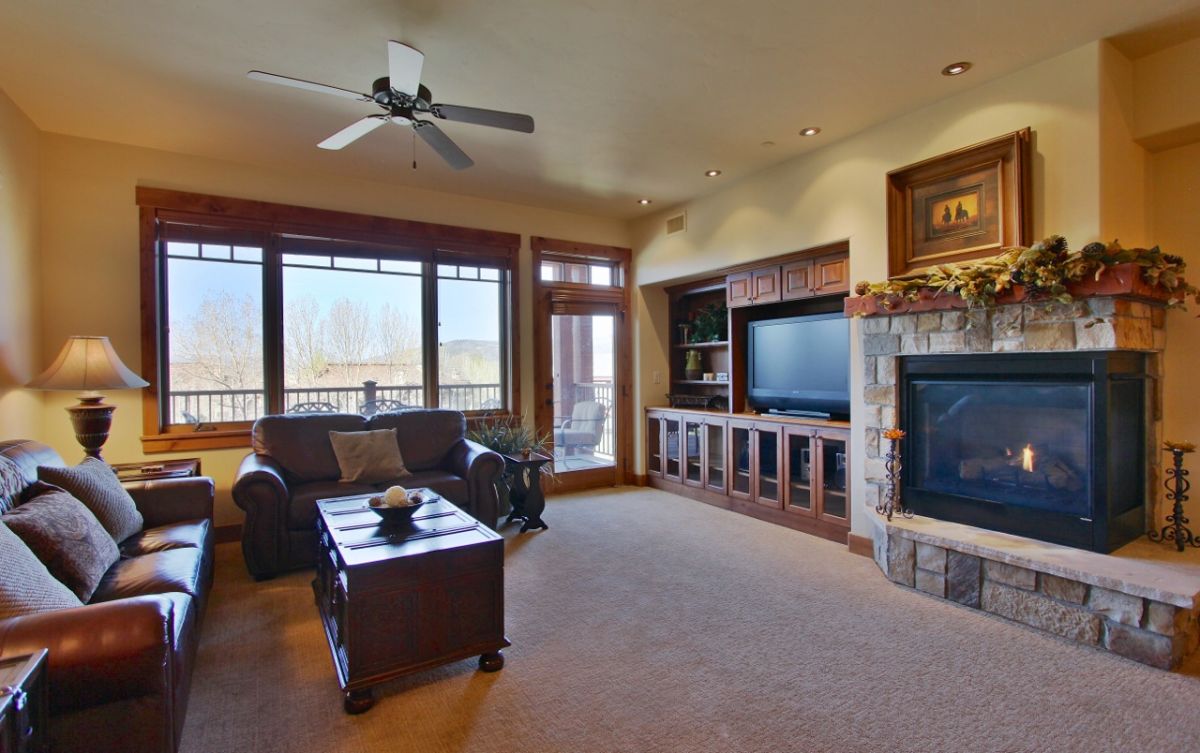 Looking for value and newer construction? There are only five condos with-in two blocks of the ski slope with three or bedrooms priced for under $730,000.  All are located at Trappeurs Resorts in the Emerald and Aspen Lodge buildings.  Trip Advisor sums up why Trappeurs condos are such a great value. 
  "My husband and I stayed at Trappeur's for our wedding along with several out-of-town guests. The staff was very accommodating, and the location was PERFECT - close to shops and restaurants, easy to find, great outdoor areas for our families to gather and socialize. We even hosted a private happy hour for our guests in the common area which had plenty of indoor > outdoor space, comfortable furniture, fireplace, and a little kitchen area for serving food and drinks. Would recommend this resort."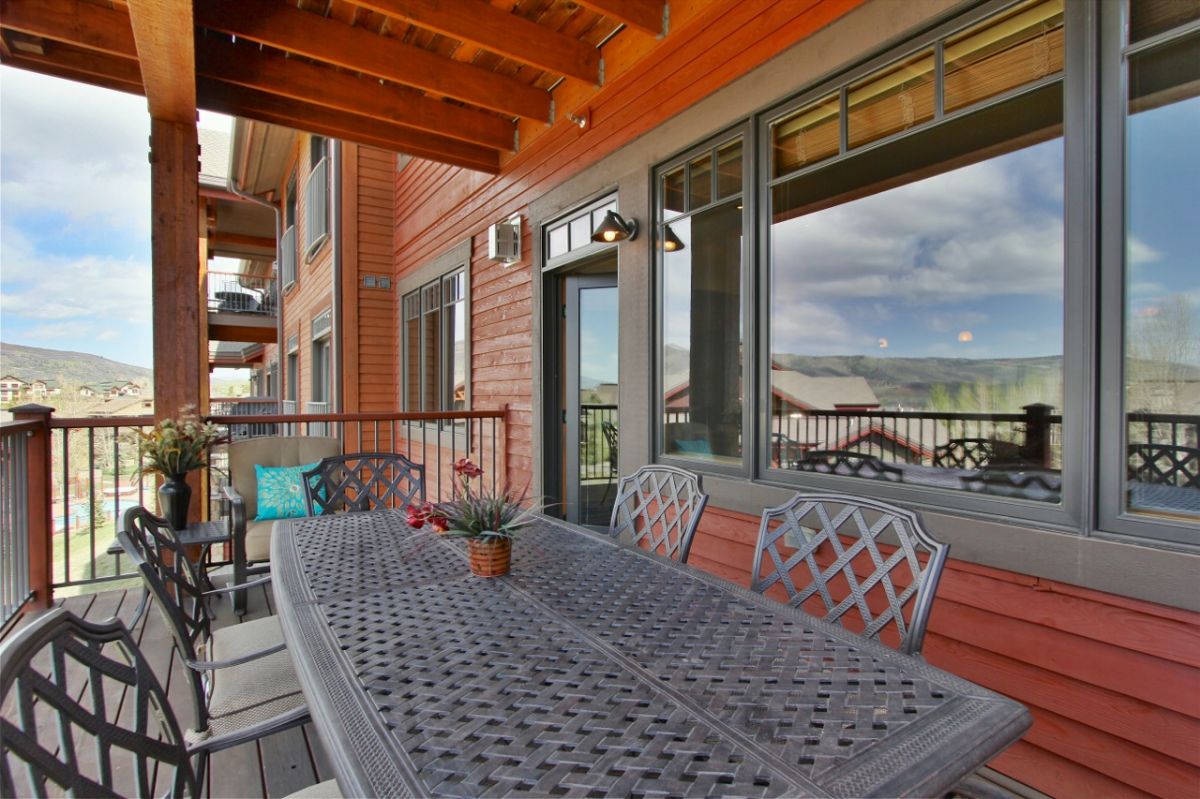 "have stayed at Trappeur's Crossing every year since 2004, and every year I am sorry to leave and return home".  
The best deal for a newer condo in Trappeurs is under $700,000 at Emerald Lodge. Find the best views and quality finishes in #5201, Emerald Lodge.  

See more details about Lodge

See more details about Trappeurs Crossing
Wednesday, March 12, 2014

See more details about Lodge
There are some soft spots in the real estate market for two and 3 bedroom condos walking distance to the Steamboat Ski Area.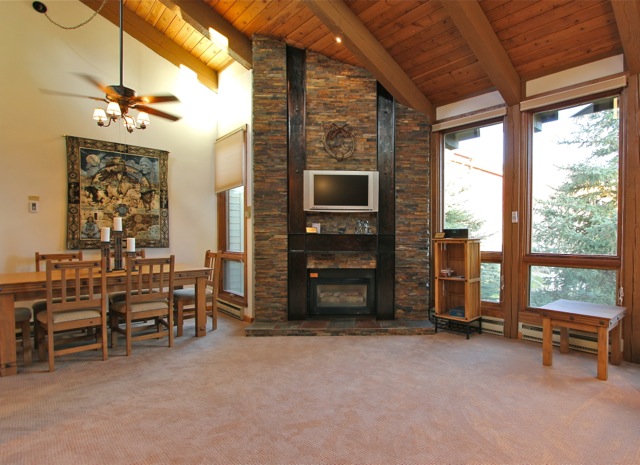 The Lodge, located a close 5 minute walk (in ski boots) to the gondola lists four, 3 bedroom condos with prices from $375,000 to $399,000. The Lodge condo showing the highest rental income is under contract.  The high sale closed in 2008 for $575,000.  
If you are in the market for a 2 bedroom walk to ski condo, there are currently 8 listings at The Lodge priced from  $255,000 to $349,000.  The broad range is somewhat affected by quality of the condo furnishings,  finishes, views and floor level location.  In the past year from the date of this Steamboat Springs real estate blog, twelve two bedroom condos have sold at the Lodge at sale prices from $219,000 to $322,000.  One condo was a short sale, and no bank owned sales. A high sale at $507,900 was posted in 2007.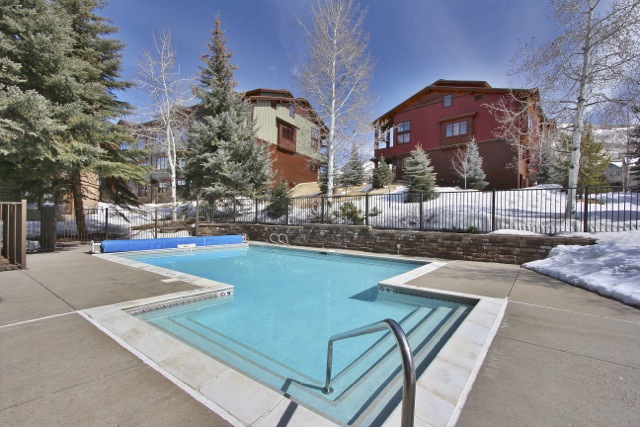 Colorado Group Realty mountain office is located walking distance to the Lodge condos. Contact Dean Laird for a tour 970-846-8284.

See more details about Lodge
Monday, December 30, 2013

See more details about Eagles Overlook
Finding great views and plenty of space for a larger family near the ski slopes can be a challenge in Steamboat Springs if you are looking to spend less than $800,000.
Currently there are only 3 townhomes listed for sale with over 3000 Sq.Ft in the mountain area, and if we add private homes to the search, there are 2 as of the date of this Steamboat real estate blog.
Families are drawn to Steamboat Springs and here are just a few reason why as mentioned in Ski Magazine.
Market Guide 2014: Top Family Resorts
West || No. 4: Steamboat, Colo.
"By far my favorite ski resort. Great value. Great snow. Great terrain. Plenty of character in the town and fun things for the family to do. We often went to 'family jump night'; not to jump, but to watch. Great place to go with a family."
"Excellent children's program. Champagne powder. Genuine western hospitality."
"Fantastic ski school and family ski programs. Amazing powder snow, with almost no lift lines. Friendly atmosphere and helpful people."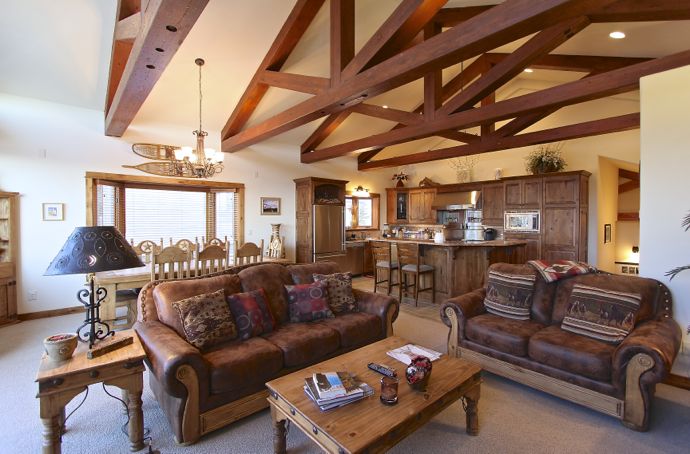 One of the best deals out there for quality construction and nicely appointed features is Eagles Overlook # 104.  Eagles Overlook #102 recently sold - a distress sale.  In April of 2008 #105 sold for $985,000.  #104 listed at $795,000 is one of the lowest prices per Sq.Ft. for a luxury townhouse in Steamboat Springs and HOA dues lower than the competition.

See more details about Eagles Overlook
Friday, December 27, 2013
If you are looking for a larger Steamboat Springs home that offers luxury, convenience and views, this log home in the Sanctuary above the Rolling Stone Golf Course has expansive views of the ski area and Yampa Valley. Passive solar built with handcrafted 18 inch logs is the highlight of this home with 6 bedrooms; 2 are master suites and 7.5 baths. Foyer is 3 stories with abundant windows light; there is a rec room and movie theater, and an elevator to the main level.  Rolling Stone Golf Course membership is included with purchase.  Families enjoy the Sanctuary for the close proximity to hiking trails to Fish Creek Falls and groomed cross country skiing trails along the golf course during winter.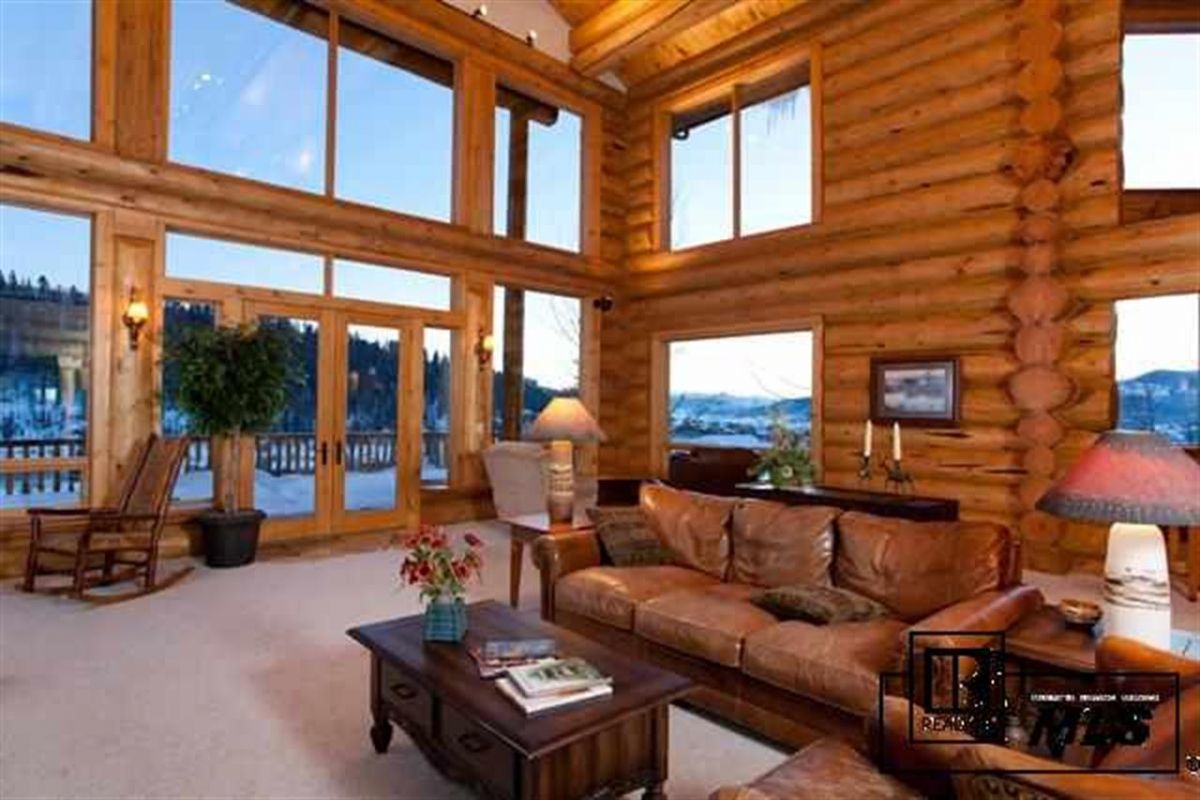 In 2013, there was just one sale in the Sanctuary and as of the date of this real estate blog Dec. 27th, 2013, and there are 8 homes listed in the Sanctuary.
The Sanctuary is conveniently located an equal distance of 2.7 miles or 7 minute drive to Steamboat Ski Resort or Downtown Steamboat Springs.
Saturday, November 2, 2013

See more details about Shadow Run

See more details about Walton Creek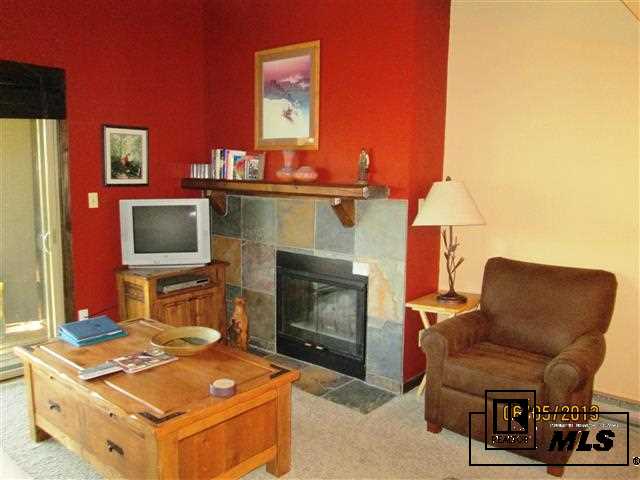 What's affordable for a condo in Steamboat with 2 or more bedrooms?  The real estate market for older 2 bedroom condos has been pretty soft until just recently. Since November 1st 2012, we have seen 25 sales for condos in Steamboat with 2 or more bedrooms sell and as of the date of this Steamboat real estate blog, there only 8 on the market. 
The best deal at Walton Creek is now under contract, so the next best deal per price per square foot, nicer finishes, near the mountain and on the city bus route suitable for both nightly and long term rentals is located at Shadow Run for $174,900 at just $150/SF.

See more details about Shadow Run

See more details about Walton Creek
Wednesday, October 9, 2013

See more details about Edgemont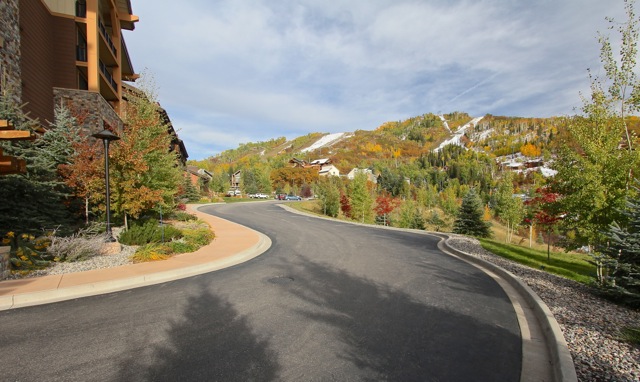 Edgemont built in 2010 has 22 condos sold and 3 pending sales. Today, there are just 3 listings to choose from, and you have to spend $895,000 to get into 1467 SF, 2 bedroom Edgemont ski-in condo with South Valley Views.
An Edgemont 2 bedroom condo generated about $18,000 net revenue after HOA cost, management expenses and taxes.

See more details about Edgemont